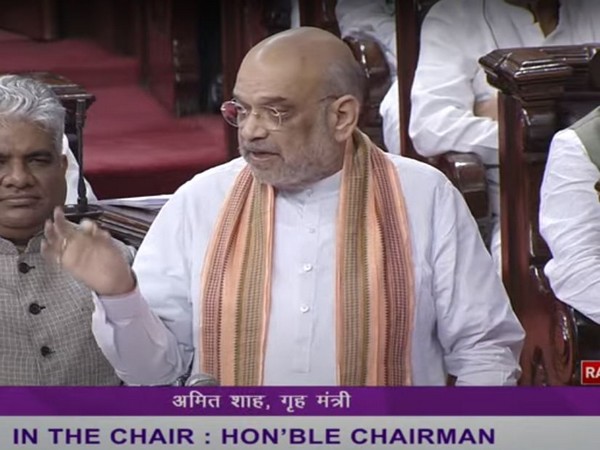 LM NEWS 24
LM NEWS 24
Tahawwur, The 26/11 Accused To Face Indian Judiciary Soon: Shah
Union Home Minister Amit Shah on Wednesday said that Tahawwur Rana, an accused of the 26/11 Mumbai attack will face the Indian judiciary soon.
While speaking in the Lok Sabha on Wednesday during the debate on No-Confidence-motion moved by the Opposition, Shah highlighted the measures taken by the Modi government to curb terrorism and Naxalism.
"We banned PFI in the country and conducted raids at over 90 locations in the country. Cases regarding attacks on our missions in London, Ottawa and San Francisco were handed over to NIA (National Investigation Agency). 26/11 Tahawwur Hussain Rana will also soon face the judiciary in India," Shah said.
Rana was arrested in the US on an extradition request by India for his role in the Mumbai attacks in which 10 Pakistani terrorists laid a more than 60-hour siege, attacking and killing over 160 people, including six Americans, at iconic and vital locations in Mumbai.
Indian authorities allege that Rana conspired with his childhood friend David Coleman Headley to assist the Pakistani terror group Lashkar-e-Taiba " in the orchestration of the terror attacks.
Headley and Rana attended military high school in Pakistan together.
Rana's immigration law centre in Chicago, as well as a satellite office in Mumbai, was allegedly used as a front for their terrorism activities between 2006 and 2008, prosecutors say.
Headley, the master plotter of the 26/11 Mumbai attack, had pleaded guilty and testified against Rana. Rana is fighting extradition by claiming double jeopardy because he was acquitted of Mumbai massacre charges in a Chicago federal courtroom. Rana is arguing that he has already been acquitted of the charges he would face overseas.
However, Shah further said that terrorism was eradicated from Jammu and Kashmir after Prime Minister Narendra Modi formed a government at the Centre.
"In the view of internal security, there used to be three hotspots- Kashmir, the region of Naxals and Northeast and it continued to be the same for years. We changed our policies towards Kashmir in 2014. From 2014 to 19, Rajnath Singhji was Home Minister, and after that, I became Home Minister. We eradicated terrorism in the region," Shah said.
"Naxals limited to only 3 districts in Chhattisgarh now…," he added.
Hitting out at the previous government at Centre, Shah said that the UPA government was there from 2004 to 2014 and terrorists would just enter across the border and cut our soldiers' heads off, no one did anything about it.
He further said, "We will talk to the youth of Kashmir valley, not Hurriyat, Jamiat and Pakistan." (ANI)
Read More: http://13.232.95.176/