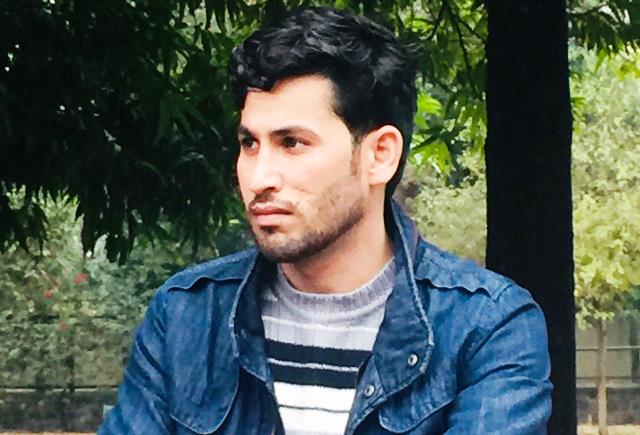 LOK ISSUES
LOK ISSUES
'Taliban Are Savage, I Fear For My Family In Afghanistan'
Sayed Idris, 26, an Afghan student who also works at a Delhi eatery, says he can only pray for the safety of his family left behind in Afghanistan
I don't know what the future has in store for me and my family; I spend sleepless nights worrying about the members of my family left behind in Afghanistan. Only my elder sister and I could make our way to India, my parents and another brother and a sister are still in Kabul, the city I grew up in. With news of Taliban capturing Kabul, I wonder if I would ever be able to see my family again.
My sister and I came to India in 2019 and ever since then things have only worsened in Afghanistan. Each day people live in fear. These Taliban fighters are brutal and barbaric; they have no humanity in them and they don't heed to any logic.
I don't want to go through the story of the journey we made from Kabul to Delhi, but no one wants to leave his or her motherland unless forced by circumstances. It broke my heart to leave my family and country and start a new life elsewhere without them. Thankfully technology is still intact in Afghanistan and we can at least talk to our family members each day over the phone.
Even though we both didn't know a word of Hindi before we landed here, India and Indians welcomed us with open arms. The neighbours are very nice and never treat us differently. My sister and I can now speak Hindi a little.
We live in Delhi along with many other Afghan refugees. Life here has been much better here than it was there, especially for my sister. She feels respected here as a human. There is no education, no scope for employment, basically no future back there. Women are really treated badly by the Taliban and my sisters were 'discouraged' from studying or working, as if they have no dreams or ideas of their own.
We have a distantly related uncle living nearby and we look up to him. I work at an eatery making Afghani bread and also take online classes for learning English and Computers. My sister has also enrolled for the same courses and it makes me happy to see her making progress, free and away from the eyes of the Taliban.
I wish we can both stand on our own feet soon and get our family here. Thankfully I was working at an eatery which didn't suffer so much from lockdown. If I were working in any other kind of business, I don't know how we would survive.
Afghanistan has had a taste of Taliban rule before and most people knew how it could turn out again and so decided to come to India. My only wish and hope is that the rest of my family can join us too and that my country finds peace.
I hope the international powers that are will find a solution to the problem soon and I feel India's voice matters a lot in times like these. The international community has to come together and stand up for Afghanistan otherwise it will have ramifications for the whole world. Bahut mushkil waqt hai, dua ke alawa ab kuch aur nahi kar sakte. (These are tough times. It is all in God's hands now. We can only pray for the safety of everyone).
– As Told To Yog Maya Singh