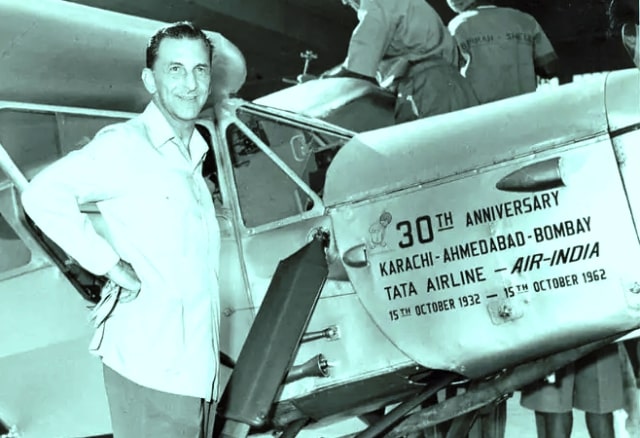 OPINION
OPINION
Tatas Buy Wings For Maharajah
India is poised to show off to the world the return of a refurbished Maharajah – with a benign smile, moustache twirled-up, the red tunic dusted clean and regal turban in place. Air India, the national carrier, will undergo kayakalpa, or rejuvenation, to soon touch the sky with glory, flying higher and better.
It should hopefully be an age-defying transformation, and who can do it better than the mother that conceived it 89 years ago? Air India is purchased by the house of Tata in a landmark deal. The government, struggling to disinvest it for the last two decades, and failed twice, is third-time lucky. This largest, ₹18,000 crore off-loading should open the turf for more.
This has brought optimism in these otherwise toxic times. Even the social media, driven by personal peeves and prejudices of the educated middle classes, is applauding. Cartoons show the smiling Maharajah being welcomed by a beaming Ratan Tata, Chairman Emeritus of India's largest conglomerate. The sentiment is: oh, why didn't this happen earlier?
One people who may protest are the workers, with their multiple unions. They haven't been paid for months. The deal includes a no-sack clause for a year, which is not ideal, but allows for recovery of old dues and a breather. Think of an outright closure or the airline going to someone less resourceful or less humane than the reputation Tata enjoys.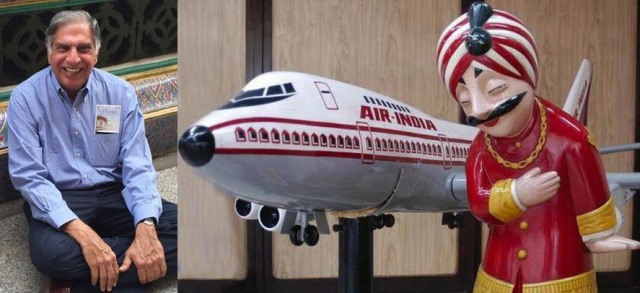 Born in the British colonial era in 1932 as Tata Airlines, AI pioneered Asia's aviation success story, although Philippine Airlines (PAL), officially founded on February 26, 1941 is considered Asia's oldest scheduled carrier, still flying under the same name. Post the World War II came decolonization of Asian skies with Cathay Pacific of Hong Kong (September 1946), Orient Airways (later Pakistan International Airlines (October 1946), Air Ceylon (later Sri Lankan Airlines), Korean National Airlines and Malayan Airways Limited (later Singapore and Malaysia Airlines) – all in 1947, Israel's El Al and Garuda Indonesia in 1948, Japan Airlines (1951) and Thai Airways International (1960).
AI scored many landmarks. It was the first Asian airline to enter the jet age with a Boeing 707-420 in February 1960. Twenty-eight months later, it became the world's first all-jet airline. It introduced Palace in the Sky livery and branding in 1971. In 1993, its Boeing 747-400 operated the first non-stop New York-Delhi flight.
AI entered the Guinness Book of World Records for the most people evacuated by a civil airliner. During the 1990 Gulf War, over 111,000 people were flown from Amman to Mumbai, a distance of 4,117 kilometer. AI operated 488 flights from August 13 to October 11, 1990 – lasting 59 day. Another airlift from Qatar involving 700,000 Indians begins this month by its subsidiary, AI Express.
For Tata Sons, it's homecoming. The prodigal has returned, lost and found – lost for no fault of its own. Fourteen years after the legendary JRD Tata found it, the government of newly-independent India felt the need to have a national airline, acquired it 51:49, and then nationalized it in 1953.
JRD was to call this arbitrary. He met Jawaharlal Nehru, but despite best of relations, could not prevent it. Asked to meet Babu Jagjivan Ram, then in charge of civil aviation, JRD was simply informed of the Cabinet decision. The die was cast. Nehru persuaded JRD to remain the Chairman.
Always ready for a national cause, JRD set about building a national airline. Only he could have counselled men against growing long sideburns and women in the crew on tying their hair in a bun that is not larger than their face, or what lipstick to use.
His aides Bobby Kooka and Umesh Rao had in 1946 already created Maharajah, the exotic mascot who never ruled a state, but went on to rule the hearts of its fliers. He became one of India's most recognizable symbols. In bright destination-driven promotional posters he would appear as a Brit with a bowler hat and umbrella; a Frenchman with a beret; a ruddy, alpine climber from Switzerland or one on an African safari.
The present-day fliers would not know that AI once had one of the best in-service and was among the most-flown airlines. Maharajah definitely ruled the skies and still flies amidst growing competition from minnows. But it never got over the government-corporate cultural and operational contradictions. The momentum Tata gave Air India outlived JRD's unceremonious sacking in 1978 by Prime Minister Morarji Desai. Thanks to covetous bureaucrats and demanding politicians, the rot set within and competition outside, set in the 1990s. The economic reforms' launch with new airlines born made AI untenable, but has taken three decades of mounting losses and worse to resolve.
Being the sole owner, the government was hit by a scare that some foreign court might attach and seize an AI aircraft against any dues in dispute. A British firm actually made such a move recently when a PIA aircraft was seized in Malaysia, forcing Pakistan to pay up.
AI's profits vanished after its disastrous merger with Indian Airlines, the domestic carrier, in 2007. By 2019, the losses mounted to ₹12.8 billion. It has an ageing staff averaging 48-50 years, paid 35-50 percent higher compared to the budget airlines it is competing with. It has no hire and fire policy.
Yet, it has great potential. Apart from its fleet of over 130 aircraft, the new buyer will now have control of the airline's 4,400 domestic and 1,800 international landing and parking slots at domestic airports, as well as 900 slots at airports overseas. And don't write off the experienced work force of 1,600 pilots and 2,000 engineers.
Over two-thirds of the airline's revenues come from its international operations. Air India also owns millions worth of prime real estate. According to the aviation ministry, its fixed assets – land, buildings, and aircraft – are worth over ₹450bn ($6bn). Besides, it has paintings of MF Husain and others and artefacts worth millions purchased in better times.
With Covid-19 hopefully abetting worldwide and Indians flying more and more, recording an annual passenger growth of around 20 per cent, AI is a good prospect. Analysts say the Indian market is vastly underserved. For Tata, it is an opportunity and a challenge. It's a long haul. A failure could be devastating, but success could turn around AI, like Swissair, British Airways and Lufthansa.
The airline needs money to get cannibalised aircraft – which have been on the ground because of lack of spares and which have been stripped off some parts to be used in operational aircraft – in the skies again. It needs funds to pay off vendors, airport operators and other creditors; working capital needs as well as interest repayments also need to be fulfilled.
A refurbished AI should reclaim the territories and markets lost to others. Adding Air India to AirAsia and Vistara is three airlines too many: their merger is on the cards, and makes sense. There is no lack of either resources or experience. Tata has been on buying spree for the last two decades, acquiring Tetley, Land rover, Jaguar, and British Salt and South Korea's Daewoo commercial vehicles. They now need to refuel aviation business.
Eventually, it's au revoir. Maharajah's line, "Tata does not always mean a goodbye" has proved prophetic.
The writer can be reached at mahendraved07@gmail.com