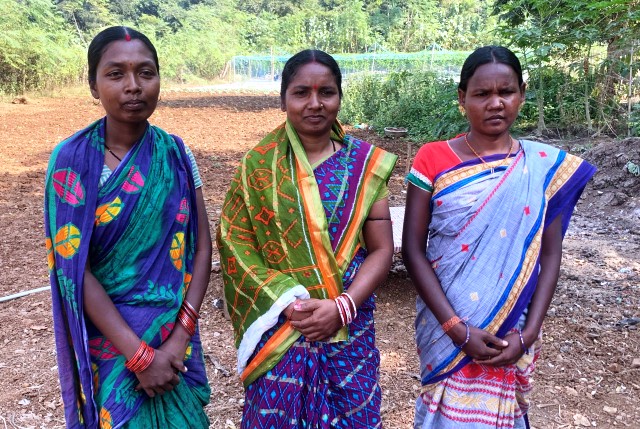 OPINION
OPINION
Tatas For Tribals
Mahatma Gandhi has been brutally honest in putting on record his thoughts and actions without caring for how others would interpret them. All this is startlingly evident in the Mahatma's autobiographical work 'My Experiments with Truth.' One example of his steadfastness in saying things with frankness was his pronouncement on August 9, 1925 when on a visit to the then expanding steel city Jamshedpur that "I have sought the friendship of the capitalists to induce them to regard themselves as trustees for the benefits of labourers." The question is whether the Mahatma prescription was directed at the promoters of Tata Steel or he used the occasion to remind "the capitalists" of the day, the foreign and local businessmen, of their role of "trusteeship." Known for the homework that would precede his undertaking any visit, it is inconceivable that Gandhi was not aware of the recommendation of Jamsetji Nussewanji Tata: "In a free enterprise, the community is not just another stakeholder in business, but is in fact the very purpose of its existence" and how deeply this got embossed in his progeny in thinking and action.
Both the Mahatma and Rajendra Prasad, who accompanied him in Jamshedpur visit, must have come back impressed that the Tatas were pioneering labour welfare practices not at all in vogue then. In fact, quite a few benefits that were voluntarily bequeathed to Tata Steel employees by the management when the country was under British rule became mandatory in post-Independence. A few examples: Eight-hour working day was introduced at Jamshedpur factory in 1912 which became law in 1948. Employees of Tata Steel became entitled to leave with pay way back in 1920 and the country had to wait till 1948 for this to be enshrined in law. Similarly, they became beneficiaries of Provident Fund scheme again in 1920 while this became mandatory in 1952. Fast forward to present times. As the now multi-locational company has grown manifold in size and continues to adopt best practices in mining of a variety of minerals and making of a wide range of steel products with value addition and recycling getting focus, its welfare practices go well beyond caring for wellbeing of its employees to embrace communities.
By way of its mining and steelmaking operations, Tata Steel has a big presence in both Jharkhand and Odisha. According to the 2011 census, the two eastern states host large numbers of tribals and Scheduled Caste people. While 62 tribes found in Odisha constitute 22.85 per cent of the state population, 32 tribes in Jharkhand account for 26.21 per cent of local population. Members of tribal communities have for centuries derived their sustenance from mainly land (traditional farming, tendu leaves collection, etcetera) and they have generally lived on the margins of society. Low income, poor health caused largely by non-availability of safe drinking water and lack of sanitation and education bypassing the children, their world remained an area of darkness. Though cut off from mainstream of civilisation, the tribals have a rich repertoire of languages, songs and dances, musical instruments (now making their way into the mainstream), handicrafts and natural healing systems. Sourav Roy of Tata Steel Foundation (TSF), which has deep engagement with tribal communities, regrets that as many as around 800 of about 1,300 indigenous languages have been lost over the decades.
Roy wonders how come the tribals knew that the effective natural wall against spread of Covid-19 in their habitat was staying outdoor most of the time. Now a study at Massachusetts Institute of Technology (MIT) says relative humidity (the amount of moisture in the air compared to the total moisture the air can hold at a given temperature before saturating and forming condensation) within the confinement of a home could influence the chances of contracting Covid-19. It further says if relative humidity at a household is above or less than 40-60%, then the risk of contracting Covid-19 and subsequent death go up. Being close to the nature and cut off from what is described as mainstream of life, the tribals have to be credited with wisdom passed from one generation to the next, scientific validity of some aspects of that the world's leading academic institutions will more recently confirm. What about tribal medicines? Almost all tribal groups are credited with developing their traditional system of medicines along with dietary regulations for cure. They will collect herbs from around their habitations for making the drugs.
What is particularly remarkable is the use of same plant in different ways to make drugs for different diseases. There is a veil of secrecy about the ways the drugs are made. Scientists have reservations about tribal healers' diagnosis and therapeutic practices. But the efficacy of their drugs for a number of ailments such as fever, cough and cold, stomach ache, rheumatism, diarrhoea and asthma has found wide recognition. In the way they find themselves, the tribals here and in other countries have to have their own survival kit. Incidentally, India is home to about 25 per cent of the world's ethnic population, underlining its diverse cultural heritage.
For a long time since Independence, the government and non-official agencies remained undecided regarding the ideal degree of engagement with the indigenous population to be found in remote forest areas. On the one hand, was the world famous anthropologist Verrier Elwin (recommended reading The Tribal World of Verrier Elwin) who spent a major part of his life with tribals first at Bastar and then in Arunachal Pradesh and strongly believed that for preservation of "their ethnic identity, their social structures and their way of life," they should be enabled to live outside the realm of mainstream of Indian society. Elwin feared of "unequal contest" between the tribal and non-tribal people in case they were to share common space. Perhaps seeing the fate of ethnic people in the US and Australia, he also was apprehensive of limitless exploitation of tribals if free access were given to outsiders to where they were domiciled. Many, however, believe the profound societal and economic changes that have happened in this country over the decades make Verrier Elwin kind of exclusivity redundant. The point needs some elaboration.
The tribals live in small hamlets far away from what we commonly understand as civilisation in distinctive ways. Their social contract, custom, cultural life, natural healing systems and livelihood have a richness of their own, albeit radically different from the mainstream. The question is can the twain meet without the tribals losing their identity. No efforts are to be spared to ensure that the tribals too are beneficiaries of the progress the country makes. TSF director Chanakya Chaudhary says: "Our constant endeavour is to make our engagement with tribal communities in a good number of districts of Jharkhand and Odisha where Tata Steel discharges its 'corporate social responsibility' (CSR) deeper and deeper. We are profoundly aware of the richness of their nature based knowledge and life systems and conscious of sensitivities involved in any interface with ethnic communities. What is intellectually challenging is to look at development issues from their perspective and with a great amount of empathy. Through methodical interventions in thematic areas of education, nutrition, health, livelihood, safe drinking water supply and empowerment of women attempts are made to offer better living to indigenous people." Chaudhary further says: "It's not enough to take tribal children to schools in our universalisation of education campaign. Dropout rate is made negligible. At the same time, we have ensured that there is no child labour where we have CSR activities." What is all being done by TSF in consultation with tribal leadership involving local official and non-official agencies is what Professor Amartya Sen and Jean Dreze (his field work among tribals and Dalits is amazingly large in scope and in depth) have campaigned for long.
Education, which inevitably makes people aware of health and sanitation (Kerala is a shining example of that), is working wonders among people touched by TSF work. A spokesperson for government think tank Niti Aayog says: "The Indian corporate sector in general has never been too enthusiastic about CSR. This was one trigger for the government to make CSR mandatory under section 135 rules of the Companies Act in April 2014 requiring of companies to spend 2 per cent of their profits. Tata Steel is spending considerably more on CSR than required by law and its work among tribals and Dalits has proved to be effective in creating economic opportunities. I can tell you TSF work is putting pressure on other corporates in Jharkhand and Odisha to be proactive in discharging CSR responsibilities."
This correspondent met with the young and energetic Sonia Munda at an all-India conclave of tribes at Jamshedpur. She is a shining example of life changing experience that education could alone bestow. In her own words: "My family is from Hatudami village of Khunti district of Jharkhand. During the great famine, my grandpa Jaimal Singh Munda had to move the family to Jamshedpur to avoid starvation. My father worked here as a locomotive driver. Here I am, a BE in computer science and also an alumnus of IIM Lucknow." Or take Hercules Singh Munda, who is fascinated by the magic of tribal languages. "Languages give us the tribals an identity. I found it in Uganda that only 30 are left who could speak the once popular Soo. Many tribal languages have withered over time. There are many others like me whose life mission is to preserve the languages that are still used for communication."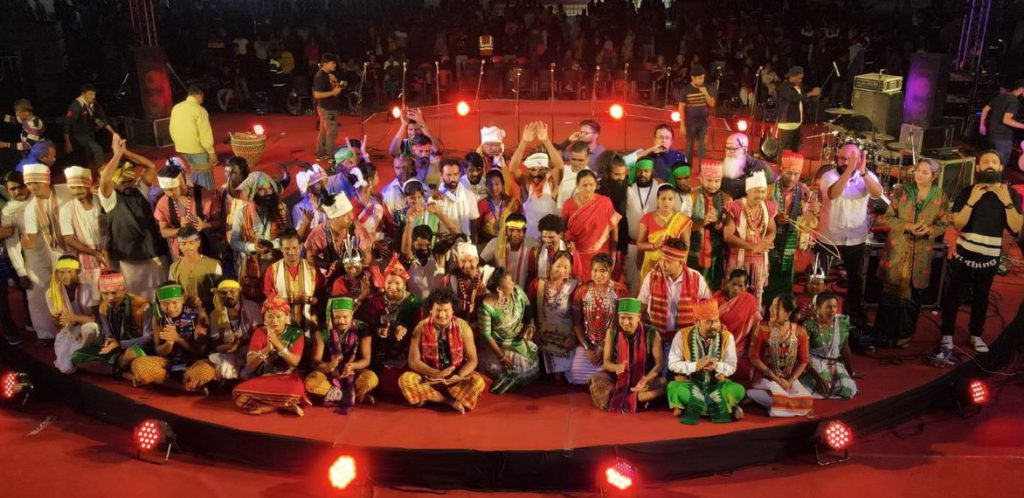 As it would happen, the land where tribals in India live is virtually barren. But underneath that land is found rich mineral resources such as iron ore, bauxite, coal, manganese ore and chromite. Moreover, logistics demand that steel mills and aluminium smelters are ideally located close to raw material sources. That is why so many steel mills will be found in Odisha with very large investments by the likes of ArcelorMittal and JSW Steel to follow. Similarly, every Indian aluminium group from Vedanta to Hindalco to Nalco have alumina refineries cum smelters in Odisha. The fact, however, remains that all these industrial activities catapulting the country among the global steel and aluminium majors were made possible by the adivasis vacating the land inhabited by them for centuries. Not that there were not instances of industry-tribal conflict over land acquisition, in some cases marked by violence. Poor communication and lack of appreciation of tribal aspirations are always the twin reasons for costly delays in land acquisition for opening of mines and building of steels and aluminium smelters.
Rajiv Kumar, vice president of Tata Steel, based at Kalinganagar in Odisha since 2004 has seen it all. The immediate challenge for him on arrival was to win over the suspecting tribals to the side of a leading corporate committed to building a high technology and most cost efficient steel mill and at the same time create a "richer and healthier life for the local community." "Not only has the company given monetary compensation to land givers many times over what it was required by law but it remains continuously engaged in dialogues with community representatives, government agencies and experts for undertaking development work for the community living around Kalinganagar plant," says Kumar. While one member from each of the 1,234 families making over land for the Kalinganagar mill got a permanent job, contractors working at the site have created income opportunities for a much greater number of adivasis. The ethos that CEO and managing director TV Narendran is upholding is that looking after the community, specially the ones bypassed by economic and social development for ages is as important as making steel. This being the coporate culture, it is only expected Tata Steel will have a holistic approach to enriching the lives of tribals in Jharkhand and Odisha.
Educations alone and also helping students to gain some proficiency in mainstream languages are targets sought to be achieved by supporting state sponsored schools and the ones built by Tata Steel itself in both the states will bring the adivasis in the mainstream of formal civilisation and make them beneficiaries of economic development. Yet another CSR goal is to give ideas and skills, specially to tribal women for use to supplement family income. Take Sanju Jarika whose father in law parted with his principal land parcel for Kalinganagar steel mill. In another plot of land that the Jarika family owns not far from the steel plant, Sanju and her husband, trained in farm institutes, are growing vegetables, including exotic ones such as mushroom and cherry tomatoes, organically and they have found a market for them. Sanju's success is inspiring many others to recover their land from aridness and grow crops to raise their income. Come to Harichandanpur block in Keonjhar district where intervention by TSF has changed the way of tasar (one of four varieties of silk, including mulberry, muga and eerie) cultivation by around 890 farmers. "Not only have we made them aware of producing tasar scientifically, but we have also seen that families engaged in the activity earn around Rs2 lakh annually by also growing crops round the year," says a TSF official. The leitmotif is empower the tribals through education, do handholding for some time and impart skills and ideas, the result will surprise you to no end.
Read More: https://lokmarg.com/