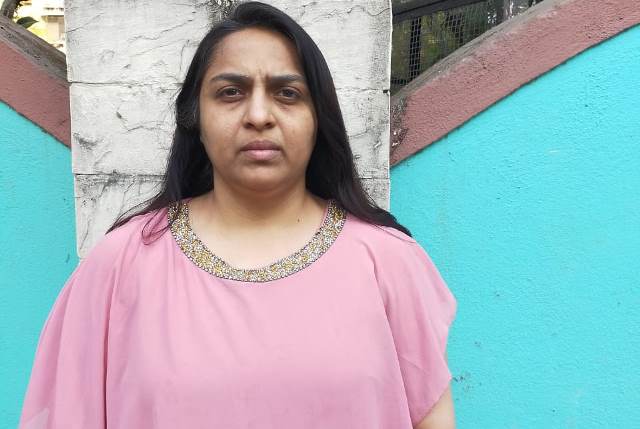 LOK ISSUES
LOK ISSUES
'Taxpayers' Money Blown To Impress President Trump'
Jalpa Bhatt, a clinical psychologist for children with special needs, says Ahmedabad came to a standstill on Feb 24 for a marketing gimmick which holds little value
Both my residence and workplace are in the Thaltej area of Ahmedabad. The 22 km long stretch between the airport and Motera Stadium had been witnessing increased security and multiple traffic diversions for the past many days, just so that American President Donald Trump's visit to Ahmedabad could become memorable.
While earlier it took 20-25 minutes to reach my workplace from my home, during the last few days it has been taking nearly double the time. Most people were expecting the 22 km long stretch between the airport and Motera Stadium to come to a standstill for a few hours on Monday (February 24) and it did. Many of my friends who had workplaces on the 22-km long stretch couldn't make it to work on Monday.
The roads were all decked up with lighting and decorations and some people were excited as if a festival was going on in Ahmedabad, but I'm personally amused by the whole situation. Last year, India was one of the countries on the US' watchlist for Intellectual Property (IP) violations and now it seems as if nothing happened between the twi countries.
I feel this visit was a marketing ploy on Trump's part. Every smart businessperson around the world is tapping into the Indian market, because that's where the maximum number of audiences are. Nobody is concerned about the citizens of either country or even democracy. People here in Ahmedabad have mixed emotions regarding Trump and his politics.
It had been mentioned in reports that Sabarmati Aashram is going to be the first stop on Trump's visit, where both the popular leaders would be paying homage to Gandhiji. But I feel this is merely lip service, for both the leaders don't actually believe in Gandhiji's principles deep down.
As about the wall that built around the slum on Trump's route, I don't think it was a good idea at all. Even though Ahmedabad is the hub of trade and business in India and people from many faiths and cultures live here, yet people are getting divided more and more. Everyone is keeping to their corner and thus I feel this wall will create more divisions between the rich and the poor.
Also, I wonder why the people aren't bothered now about taxpayers' money being spent on impressing Trump rather than actually building a city where no one has to live in slum-like conditions. Where is all this money coming from, especially when it's a one-off visit from Trump? It's not like he has been invited to the Republic Day parade.
No official holiday was declared on February 24, but many people were keen to see Trump and how he actually interacts with people. In fact some people are openly excited and are calling it a historic visit. Even though I feel Trump is in India only to access its soft power and create a soft corner in people's hearts, I don't think it will lead to some concrete developments, yet I am curious to see both him as well as people's reactions to him.
I was planning to go out on the 24th, but couldn't go because I couldn't take time off work. However, I still feel that the government should invest its time and money to make the lives of people living in India by creating jobs, rather than spend so much on visits by world leaders.