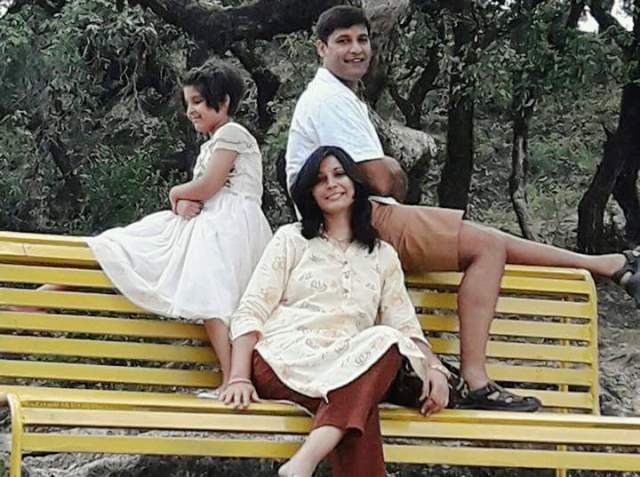 LOK ISSUES
LOK ISSUES
'Teaching My Kid In Lockdown, I Rediscovered Many Subjects'
Col Vishal Ahlawat of Delhi Cantt says lockdown provided him ample time to be with family. Besides, he brushed up various subjects while teaching his eight-year-old daughter
The lockdown due to Coronavirus may be difficult in certain aspects, but in some it's a blessing in disguise. Post-lockdown I have been able to spend a lot of time with my daughter Parnika (8), who is in Class 4. Before lockdown she used to attend tuition classes as well, but now they have been called off. We both enjoy our time together a lot, even if most of the times it is about her studies. I love seeing how confident, curious and yet open-minded my daughter is to learn new things and through newer mediums.
She has her online school classes four days a week. Most of the days her classes get over around 12.30 pm and after a break, she and I sit together to help her revise. It is actually more a revision for me and I am re-brushing my skills in various subjects.
I am mesmerised by how wonderful English grammar is. The generation that we belong to, our education system didn't really encourage understanding a subject but rote learning. So back then we might have memorised a lot of grammar, but now I am truly beginning to see its beauty. I love it how my daughter doesn't mind asking the smallest of questions until she understands a topic in its totality. She is teaching me rather to be able to ask questions without hesitating.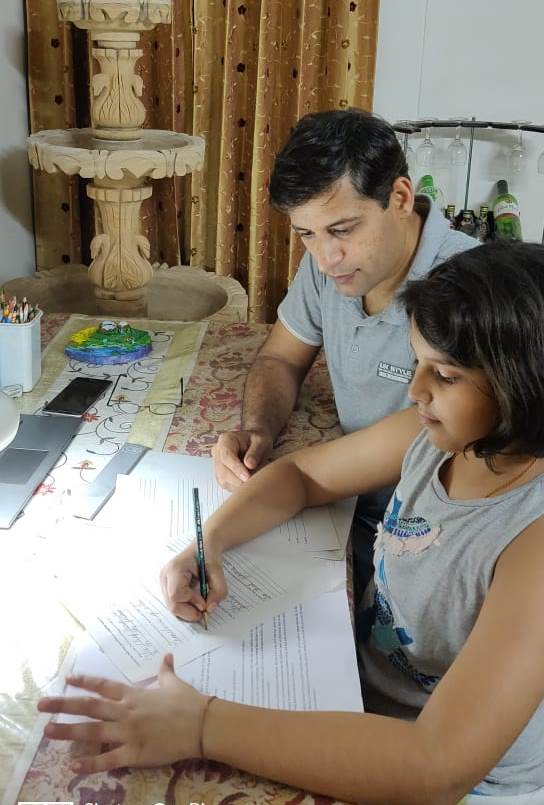 I am also loving teaching her Maths and Life Sciences as well. When we were in school, our Maths teacher was quite old and would take a lot of time to reach the classroom from the staff room. She had given instructions to us to keep reciting the multiplication tables for as long as she took to reach the classroom.
Such memories keep coming back when my daughter talks about her school. On one hand she says she misses interacting physically with her friends, but on the other hand she loves sleeping till late now that she doesn't have to go to school.
However, it is while teaching her Life Sciences subject that I have gone a step ahead of rebrushing my skills and have learnt many new things. Sometimes I do a double take at how deeply they are being taught about topics like: How does the Universe work? And then I am like should children so young be taught such deep things at such a young age? But it is upon the schools to decide on this. I as a grown up am enjoying reading my daughter's Life Sciences book for right now.
During the first few days of my daughter's online classes, even the teachers took some time to get adjusted to technology for everyday use at such a large scale. As a parent I also got to upgrade my technological skills. There are pros and cons of both classroom as well as online learning, but for right now I am enjoying the wonderful time I am getting to spend with my daughter. We laugh a lot together and learning seems to be such a fun experience. It's like I have gone back to school again, I feel such a sense of freshness.