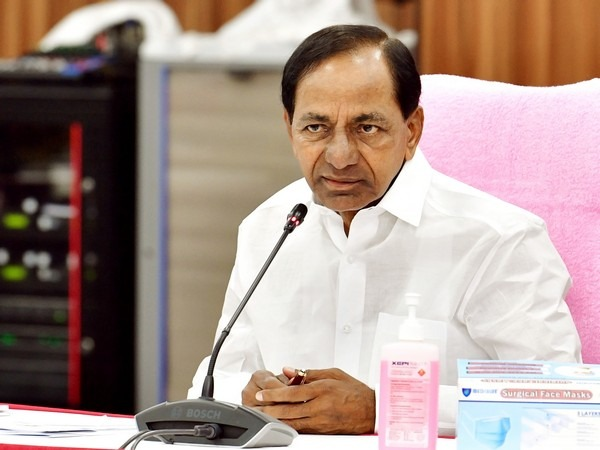 LM NEWS 24
LM NEWS 24
Telangana CM KCR To Release His Party's Manifesto On Oct 15
With the Election Commission of India announcing dates for the assembly polls in five states, Telangana Chief Minister K Chandrashekar Rao is set to commence his election campaign with a series of crucial events, starting with a meeting with the party's MLA candidates at Telangana Bhavan on October 15.
Apart from presenting B-Forms to party candidates, he will release the party manifesto for the forthcoming elections, outlining the party's vision and promises to the people of Telangana.
On the occasion, KCR will also direct party candidates on the poll strategies and provide insight into the rules and regulations to be adhered to throughout the election process.
Meanwhile, the Chief Minister will embark on a four-day whirlwind tour of multiple constituencies from October 15 to October 18 in Telangana.
He will address public meetings at Jangaon and Bhuvanagiri on October 16, at Siddipet and Sircilla on October 17 and at Jadcherla and Medchal on October 18.
Furthermore, CM KCR will file his nomination papers both at Gajwel and Kamareddy on November 9 after offering special prayers at the Venkateswara Swamy temple at Konayapalli in Siddipet constituency.
He will address a public meeting at Kamareddy that evening after filing nomination papers.
Earlier today, the Election Commission announced the schedule for assembly polls in Mizoram, Chhattisgarh, Madhya Pradesh, Rajasthan and Telangana.
The elections in Telangana will be held on November 30 and counting of votes will take place on December 3.
Telangana is set to witness a triangular contest between the BJP, the ruling Bharat Rashtra Samithi and the Congress in the upcoming assembly election.
In the previous Assembly election held in 2018, BRS managed to win 88 seats out of 119 and had a dominant vote share of 47.4 per cent. Congress came at a distant second with 19 seats. Its vote share was 28.7 per cent (ANI)
Read More: https://lokmarg.com/