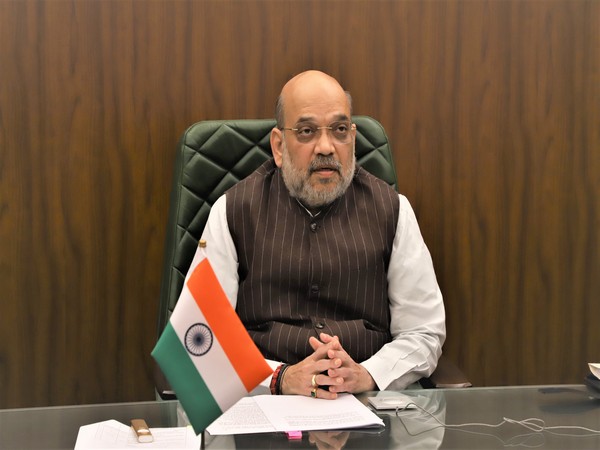 LM NEWS 24
LM NEWS 24
Terrorists Using Dark-Net To Hide Identity, Spread Radical Material: Shah
Union Home Minister Amit Shah on Thursday raised concern at the two-day G-20 Conference here regarding terrorists using the dark net to hide their identity and spread radical material, and find solutions by understanding pattern of these activities.
The minister also warned of cyber-attack threat which he said is hovering over all the major economies of the world and "many countries of the world have become victims of it".
To create a "robust and efficient operational system", Shah said, "Terrorists are using the dark net to hide their identity and spread radical material, and we have to understand the pattern of these activities running on the dark net and find solutions for the same."
The Home Minister also specified the need to think coherently to crack down on the use of various virtual assets.
Speaking at the G20 Conference on Crime and Security in the age of the Non-Fungible Token (NFT), Artificial Intelligence (Al) and Metaverse', Shah further said "The Metaverse, once a science fiction idea, has now stepped into the real world."
He said the metaverse may create new opportunities for terrorist organizations primarily for propaganda, recruitment, and training.
"This will make it easier for terrorist organizations to select and target vulnerable people and prepare material according to their vulnerabilities."
"The metaverse also creates opportunities for true imitation of a user's identity, known as "deep-fakes". Using better biometric information about individuals, criminals will be able to impersonate users and steal their identities," Shah further said.
The minister also pointed out that incidents ranging from ransomware attacks, the sale of critical personal data, online harassment, and child abuse to fake news and misinformation campaigns with 'toolkits' are being carried out by cybercriminals.
At the same time, Shah said, there is also a growing tendency to strategically target critical information and financial systems.
"Such activities are a matter of national concern, as their activities have a direct impact on national security, law and order, and the economy. If such crimes and criminals have to be stopped, then we have to think and also act by rising above the conventional geographic boundaries," said Shah.
"The targets in digital warfare are not our physical resources, but our ability to act online. Disruption of the online network even for 10 minutes can be fatal."
Noting that all the governments of the world are promoting digital means in governance and public welfare today, Shah said it is necessary in this direction that citizens have faith in digital platforms.
Insecurity in the digital space also raises questions about the "legitimacy and sovereignty" of the nation-state, Shah said while advising "Our internet vision should neither be one of excessive freedom threatening the very existence of our nations nor one of isolationist structures such as digital firewalls."
Stating on cyber-attack threat hovering over all the major economies of the world, Shah cited World Bank estimate that "cyber-attacks could have caused losses of around $5.2 trillion to the world during the years 2019-2023."
He also said the use of cryptocurrency by malicious threat actors further complicates its detection and prevention.
"The government of India under the leadership of Prime Minister Modi has worked towards outlining a uniform cyber strategy, real-time reporting of cyber-crimes, capacity building of LEAs, designing analytical tools and setting up a national network of forensic laboratories, ensuring cyber hygiene, and spreading cyber awareness to every citizen. The Crime and Criminal Tracking Network and System (CCTNS) has been implemented in all the police stations of the country," Shah said.
He also said the Government of India has established the Indian Cyber-Crime Coordination Center (14C) to ensure a comprehensive response against cybercrime. (ANI)
Read More: http://13.232.95.176/