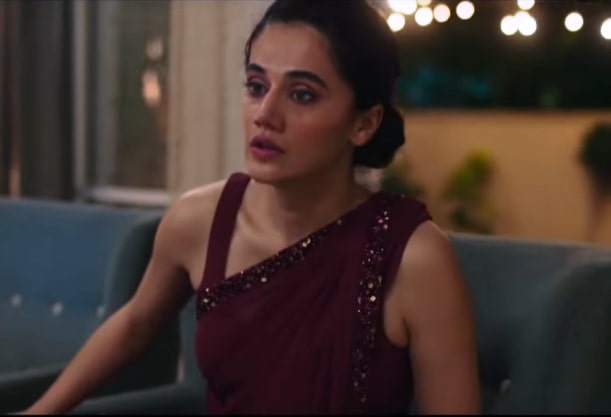 OPINION
OPINION
Thappad: The Slap Is On Us
Contradictions constantly rush at one another in India where the most progressive and the most regressive trends co-exist at any given time. The context here is society and cinema.
It was Deepika Padukone and her film Chhapaak two months back. Now it is the turn of another landmark film, Thappad. The former was trolled and boycotted by those angry at Deepika's expressing solidarity with agitating students and teachers at the turbulent Jawaharlal Nehru University. The latter faces similar wrath since its director Anubhav Sinha and many of the actors led by Taapsee Pannu were part of similar protests at Mumbai's Gateway of India.
While Chhapaak reportedly suffered at the Box Office and bowed out of most cinema halls, Thappad is seemingly surmounting the boycott from quarters preoccupied with violence in Delhi and its aftermath. Taapsee has dismissed prospects of any damage to her film coming from "a few thousand trolls."
The basic argument of both the actors is that it is stupid to condemn and punish a film because those behind it have publicly expressed their views on issues that is controversial. But we are living in highly polarized times.
Coincidentally, but significantly, both films challenge set social norms and prejudices that presumably cause discomfort to the trolls, their allies across the social media and more importantly, their political mentors. Chhapaak, already written in detail in this space earlier, is about brutal acid attack on women who reject unwanted male advances. Thappad is about domestic violence and the impact on an individual's sense of self-respect, especially when it comes from loved ones and life-partners.
Domestic violence afflicts all societies, but more so those where patriarchy rules, where men dominate, irrespective of their ability to earn and carry out other responsibilities as family persons, family heads in most cases. Inbuilt male supremacy boosts male ego.
One can argue endlessly whether it is prevalent more in traditional societies or those that follow Western norms, or whether it is in the joint family or a nuclear one. But the universality of it is not in doubt.
Conventional wisdom is that education (for all) and economic independence in the case of the woman help better relationship. But there is no rule of the thumb with changing societal values and perceptions and complexities of growing urbanization and the rate race to make it big in material terms. In India, dowry deaths and in-laws' harassment may or may not have diminished, but a working woman's autonomy to spend from her earnings does lead to domestic violence.
India's Protection of Women from Domestic Violence Act, 2005 begins and ends with the issue of violence. But it does not, and cannot, touch upon long-set social norms where a woman once married is expected to leave her parental home and not expect any relief or help if she is in trouble. They could include dowry demand, ill-treatment by in-laws who often side with the son against the daughter-in-law. Not just the mother-in-law, but the sister-in-law could also play a negative role. A daughter-in-law, but not daughter, is advised to accept a flawed relationship, occasional violence, even the son's cheating. These are the realities.
Traditional social norms in India have ensured that women by and large live with injustice and violence for fear of losing 'izzat' or else, being socially ostracized. A million women complained of domestic violence between the year 2005, when the law was enacted and 2016. Yet, the rate of reporting such incidents to the police are still considered small compared to the Western societies. Though illegal since 1961, dowry demand, at times camouflaged, remains ingrained in Indian society. Data reveals that 72 women die every day.
The law works, but only to the extent the society evolves and the State helps. For instance, "honour killing" is the norm, if not so much in India then certainly to its West where in some societies, women complaining of rape are punished.
This is all in the public domain, while domestic violence mainly occurs within the four walls of the home.  In Thappad, it is a mix of the two. One tight slap falls on the cheek of a loving, caring wife from an equally loving, caring husband. It is delivered at home but in the midst of a party, before several guests.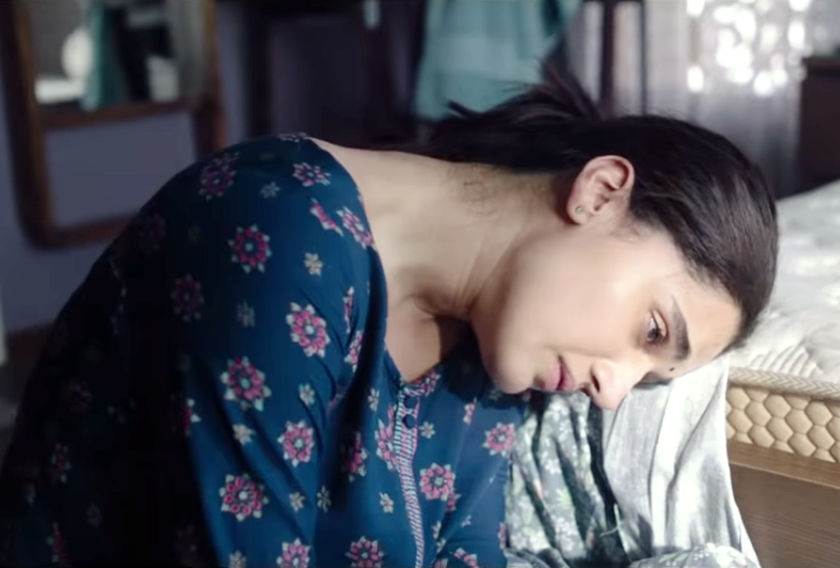 It triggers a mini revolution. After failing to reconcile, the wife is determined to preserve her self-respect, even if it means a divorce. Just everyone, particularly women, including her woman-lawyer, dissuade her. Your place is there, not with us, parents tell her. All this is when each of them has story of aspirations suppressed at the altar of family life.
Reconcile and move on, the in-laws advise. All relationships are flawed, the lawyer counsels. Much ado over "just one slap?" she is told. "Not even one slap," she responds. It is a wake-up call, not one to revolt. It's a thin line, though.
The most effective parts of the film are the ones in which we are shown just how women are always being told how to feel, how to keep their feelings in check, how not to give into them.
Indian Express film critic Shubhra Gupta sums up: "Thappad bears its message, more essential than ever, on its chin: Women are not property. Wives are not owned. Dreams have no gender, and everyone is allowed to realise them. And how all it takes, from a woman who just wants self-respect, is a decision to say no, Not Even One Slap."
Sadly, films speaking out against dowry are passé these days. But like domestic violence, there is another 'No', as more and more women join India's work force. Pannu was the lead actor in another remarkable film, Pink (2016), about consent in sexual relationship. Amitabh Bachchan played the lawyer whose baritone "No means no. Only no", drew the Lakshman Rekha.
All three films cited here are well-written, diligently performed, are not preachy, yet convey their respective messages forcefully.
This is where, and how, cinema comes, as it should. Undoubtedly, it has its limitations. The society cannot duck its responsibility. Not even when political leaders attribute increase in cases of rape and divorce to women going to work. The society has itself to set acceptable norms armed with legal sanctions and follow it diligently.
The writer can be reached at mahendraved07@gmail.com