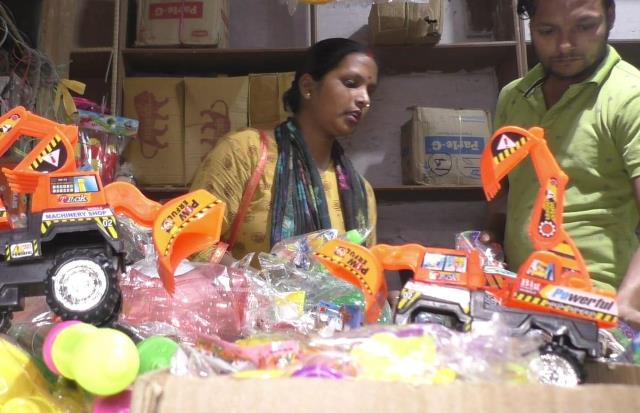 LM NEWS 24
LM NEWS 24
This Holi, Chinese Merchandise Loses Market Share
With the festival of colours just around the corner, markets, like every year, are flooded with Holi colours, sprayers and other decoratives- this time with a touch of Atmanibhar Bharat.
As customers go shopping this Holi, they are increasingly rejecting Chinese products and preferring local Made in India products.
ANI visited Delhi's famous Sadar Bazar and found most of the traders are offering Made in India colours, pichkaris, and gulals, among other items.
"At large, the public's responses are more towards Indian products. Consumers are more into buying local products and Chinese products are no more attractive among buyers," said Javed, a Sadar Bazar vendor who is selling such items.
He also named a few local manufacturers who are into Holi products and are in high demand.
"Make in India initiative is moving ahead. People come to our shops and ask us to show only local products," Javed added.
In the past, Chinese products largely were the only options for consumers, which has drastically changed for the better with several local makers making inroads in this segment.
"I demanded Indian products…Chinese products have declined and Indian products are replacing them," said a customer Ravi.
Another customer Rajiv, who visited Sadar Bazar to purchase Holi products for his children, said, localised manufacturing is giving jobs to people.
"I came to purchase 'pichkari' for my children and I felt nice that all items that are on display in the markets are India-made. Chinese products are nowhere to be seen," Rajiv added.
Quality in Chinese products seemed to be a major concern among consumers and traders.
"Quality of Indian products are better, and Chinese products are typically for single use," Rajiv further said.
Rohini Gupta, a Ghaziabad resident, who came down to Sadar Bazar to buy Holi colours echoed the same concern and told ANI that whatever she bought were only Indian products.
Notably, demand for Holi products too fully recovered after the pandemic-led low-key celebration.
"Demand for pichkaris has been high. We are only selling Indian products. Demnand for Chinese products in Indian markets declined due to rising complaints from retailers as they cannot be returned in case of defects," said Mohamad Babar, another vendor. (ANI)
Read More:http://13.232.95.176/