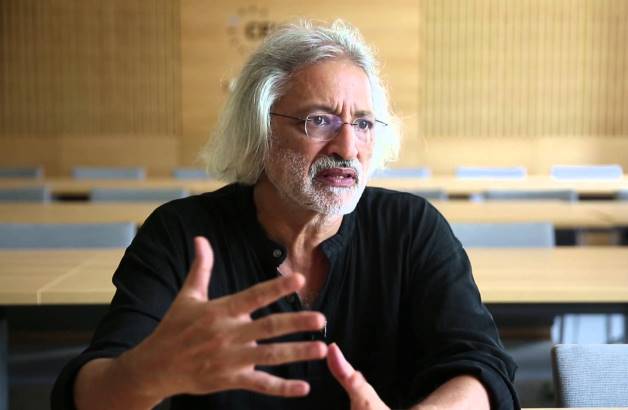 LOK ISSUES
LOK ISSUES
'Those Pitting Hanuman Chalisa Against Azaan Aren't Pious People'
Based in Mumbai, eminent filmmaker Anand Patwardhan shares his views on the current Hanuman Chalisa controversy in Maharashtra and the political ploy behind the issue
Indeed, whether it is Hanuman Chalisa, the ban on Hijab for school girls in Karnataka, violence during Ram Navami procession or Azaan on loudspeakers from mosques, none of these issues really has anything to do with religion or religious identity. Instead, they have everything to do with the rise of majoritarian assertions and certain politicians trying to cash in on such controversies.
None of those inciting trouble in the name of public recital of Hanuman Chalisa to ourperform Azaan from mosques are pious people. They are politicians and their indoctrinated followers for whom spilling the blood of innocents by stirring the religious cauldron is an easy way to gain attention. That is how they think they can remain relevant.
In my opinion, the Maharashtra government, to my knowledge, is simply implementing the law of the land to keep order in the state without allowing blood to be spilled by unscrupulous hate-mongers. And this is no mean achievement in the current situation.
Certainly, those vitiating communal harmony and co-existence in our social fabric, as I have pointed out, are not really religious people, but cynical politicians who have lost their political base and are trying to retrieve it by any means necessary. All that certain section of the news outlets and print media has to do is to put out for everyone to see, the speeches of the same politicians now, and, contrast it with their statements a few years ago.
Such portrayal will expose their dual speech, the hollowness of their stands. One only needs to hold the mirror. This opportunism has become transparent.
But I have not given up hope. I am optimistic and believe that the city of Mumbai and its citizens will take things in their stride. People know what the game is and what political forces are behind it.
As told to Amit Sengupga