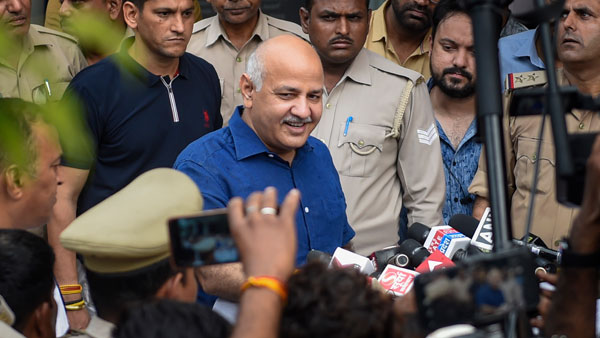 LM NEWS 24
LM NEWS 24
Tihar Jail Refutes AAP Charges, Says Sisodia Kept In Separate Cell
Refuting allegations made by Aam Aadmi Party that Manish Sisodia has been lodged with dreaded criminals and murderers, Tihar jail officials on Wednesday said that the former Delhi Deputy Chief Minister has been assigned a separate ward for his security where the inmates are not gangsters and have maintained "good conduct".
The officials denied the "aspersions" on Sisodia's lodgings as "unfounded".
AAP leader Saurabh Bharadwaj earlier today claimed that Sisodia was lodged in Jail No.1 of Tihar, which he alleged is home to some of the most dreaded criminals and murderers. Bharadwaj alleged that the BJP was conspiring to kill his party leaders.
Responding to the allegations, the prison officials said, "Manish Sisodia has been assigned a segregated ward keeping his security in mind. The ward of CJ-1, where he is lodged has a minimum number of inmates who are not gangsters and are maintaining good conduct inside the jail."
They further said that the allocation of a separate cell to the AAP leader makes it possible for him to meditate or do other activities without any disturbance.
"All arrangements, as per Jail Rules, are in place to ensure his safety and security. Any aspersions cast about his lodgings are unfounded," the prison officials said.
Sisodia was arrested by the CBI on February 26 in an ongoing investigation of a case related to alleged irregularities in the framing and implementation of the excise policy of the National Capital Territory of Delhi (GNCTD).
The Special Judge MK Nagpal on March 6 remanded Sisodia to 14 days in judicial custody after noting that expiry of CBI custody in the case noting that the probe didn't demand further custody of him at this time, but it may be sought later if required. (ANI)
Meanwhile, the court allowed Sisodia to have medicines prescribed in his MLC conducted by the CBI officials.
Sisodia's lawyer sought the court's permission for him to carry a pair of spectacles, a diary, a pen, and a copy of The Gita during the judicial custody period. The court had granted the permission.
As requested by Sisodia's side, the court also directed the Jail superintendent to consider the request of keeping the accused in the vipassana cell/ Meditation cell. (ANI)
Read More:http://13.232.95.176/