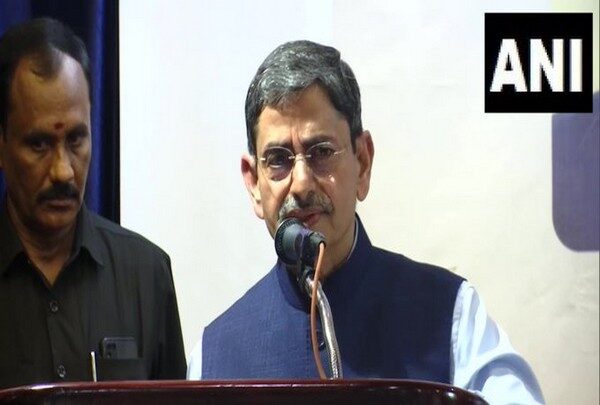 LM NEWS 24
LM NEWS 24
TN BJP Passes Resolution Against Stalin For Disrespectful Remarks Against Governor
Tamil Nadu Bharatiya Janata Party on Friday passed a resolution in the party's executive meeting at Cuddalore against Chief Minister MK Stalin seeking his apology for 'disrespectful' remarks against Governor RN Ravi.
This comes after Stalin on January 14 took a veiled dig at Governor RN Ravi without mentioning his name during a Youth wing event organised to remember DMK founder Peraringar Anna.
"Today someone is lamenting that the name of Tamil Nadu should not be used. We should not give more importance to such publicity campaigns," Stalin said.
In the BJP resolution passed today, the party condemned the state government for the incident which occurred during the Governor's customary address at the opening session of the House in which Congress and the VCK, started raising slogans against the Governor and staged a walkout.
The resolution also condemned the Stalin government for not arresting RS Bharathi and Sivaji Krishnamoorthy who allegedly humiliated the Governor.
"If the Governor refuses to utter the name of Ambedkar in his Assembly speech, do I not have the right to assault him?" If you (Governor) do not read out the speech given by the Tamil Nadu government, then go to Kashmir, and we will send terrorists so that they'll gun you down," Krishnamoorthy had said.
The BJP also condemned Stalin for using 'disrespectful' language against the Governor.
During the meeting, it was also decided that BJP state chief Annamalai would start his yatra across the state from Tiruchendur on April 14. Further details on the yatra will be revealed later.
On Wednesday, January 9, the Governor sparked a controversy with his statement that the name 'Thamizhagam' would be more appropriate for the state.
Governor Ravi's remark during his customary address at the opening session of the House on Monday, triggered an uproar, especially from the Treasury benches.
Legislators of Congress and the VCK staged a walkout.
Congress and Communist parties and other allies protested outside Raj Bhavan against TN Governor RN Ravi earlier over the speech row. CPM protested today near Little Mount. (ANI)
Read more: http://13.232.95.176/