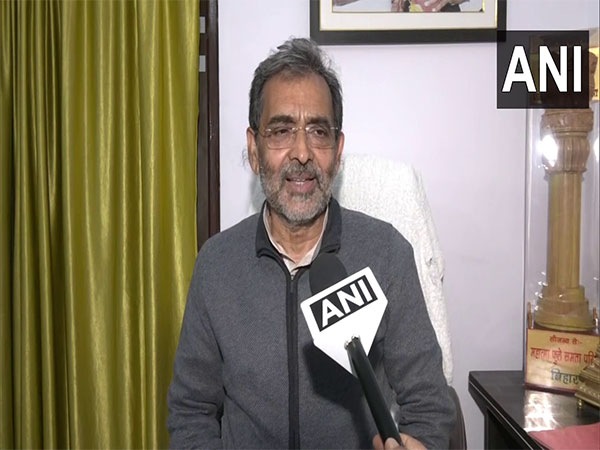 LM NEWS 24
LM NEWS 24
Tried Best To Save JDU: Kushwaha Writes Open Letter
Janata Dal (United) leader and party's Parliamentary Board President Upendra Kushwaha has convened two days open session of his supporter in Patna on February 19-20 to discuss the prevailing situation in JDU.
Kushwaha has written an open letter to party workers and claimed that JDU is getting weaker due to internal reasons.
"After becoming part of the grand alliance, I have been worried about the party's position since the results of the assembly bypolls were announced. I kept informing Chief Minister Nitish Kumar about the party condition. I have tried my best to save the party from losing ground in Bihar and my efforts continue even today," he wrote.
Despite all the efforts, Kushwaha said his concerns were not only ignored by Chief Minister Kumar but interpreted incorrectly. He said he is concerned about the supporters of JDU if the party disintegrates.
"I want to save JDU. This is only the motive and intention behind the open letter to party workers. Still, 15 days remain in between. I hope that good sense will prevail in the party," Kushwaha told ANI.
He also questioned CM Nitish Kumar for not answering on the alleged "deal" with Rashtriya Janata Dal (RJD).
"Why are Nitish Kumar and the people around him not answering whether any 'deal' has been done between JDU and RJD or not? Either Nitish Ji doesn't want to answer the question or something else has happened," he said.
"Why RJD leaders continuously speak against me despite JDU being part of the grand alliance. Should not Nitish Kumar ask why RJD leaders speaking against me?" he questioned.
Asked if he would launch his political party, Kushwaha said, "Till now I have not planned a new party but focus to strengthen JDU."
Meanwhile, JDU president and party MP Rajiv Ranjan Singh criticized Kushwaha for putting his concerns in public and not in the party forum.
"Only Upendra Kushwaha can tell what is going on in his mind and about his intentions. If a person has issue with his party and his intentions are right, he will speak on the party's forum. But instead, he is speaking about it publically. Hence, something is wrong," the JDU chief said. (ANI)
Read More: https://lokmarg.com/