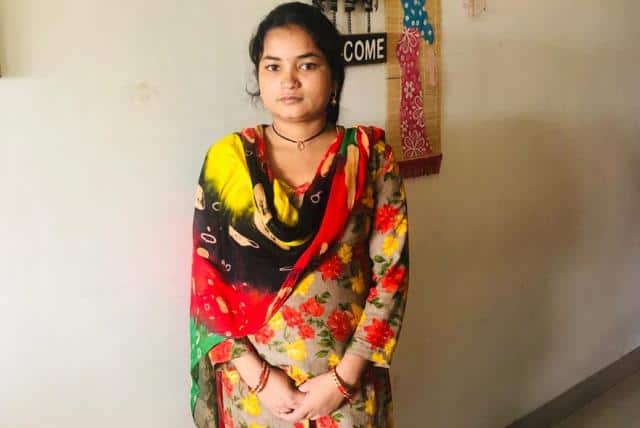 LOK ISSUES
LOK ISSUES
'New Law Will Get Me Respect I Deserve'
<![CDATA[
Rukhsar, 23, a domestic help, was married at the age of 18. Her husband often threatens to give her talaq during any argument. With the new law, she hopes, he will think twice before holding out such threats.
Many Muslim men, for several years, have abused the custom of triple talaq. They have taken their wives for granted. Talaq or divorce is the last resort in a marriage. It should only be used when irreconcilable differences arise between couples. But many men, especially in the lower economic strata, have been using it as the first option to end a conflict. The smallest of argument could result into a triple talaq.  My own husband has threatened me a few times during the course of small fights. "Main teen talaq bol doonga (I will give you talaq)," he would say to win the argument. Thankfully, he never actually uttered the dreaded three words. 
I deserve to be respected. If he is a working man I am a working woman too. If he wants me to respect him, because he is the breadwinner, then I want respect too. I contribute to our household's income and take care of the home as well. My parents got me married as soon as I stepped into adulthood. Lack of a sound education, forced me to take up work as a domestic help. 
However, one of my friends hasn't been that lucky. Her husband left her for another woman. He just uttered 'talaq' three times and it was all over. She has a two-year-old son, but her ex-husband has never even tried to meet him. She has to take care of her baby and work at the same time. She has a very hard life. 
Another relative of mine has six young children and her husband keeps threatening to divorce her. Doesn't he ever think how she will raise her children? And it's not about money alone, in a healthy society, two people get married to build and nurture a family together. Instant talaq goes against the very fabric of a 'healthy society'. My relative constantly lives in fear.  Is it so easy to leave people who have given their heart and soul into nurturing the family? 
So far,  triple talaq was being used by some egoistic men to get their way. But now with the passing of the Triple Talaq Bill women will have an equal say. At least now these men will not take impulsive decisions. They will be forced to think multiple times before taking divorce. They will also be bound by law to behave themselves. 
While, I am very, very happy that the triple talaq bill has been passed in the parliament, I also feel that a good marriage is based on love, understanding, respect, compassion and most importantly, trust. Apart from legal means a couple should also work on nurturing the relationship.