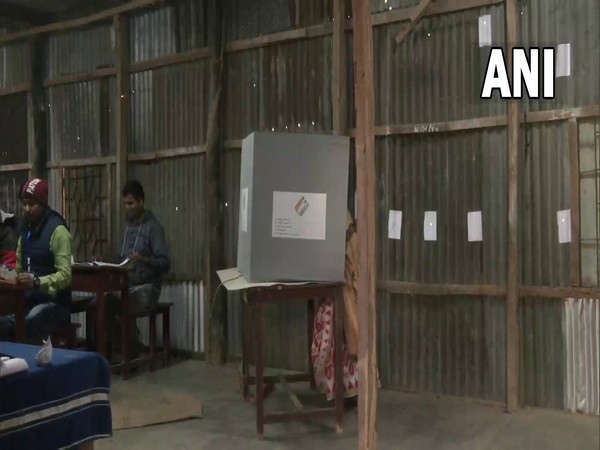 LM NEWS 24
LM NEWS 24
Tripura Records 13.69% Voter Turnout Till 9 am: EC
Tripura recorded 13.69 per cent voter turnout till 9 am in the ongoing polling for 60 Assembly seats, the Election Commission (EC) informed on Thursday.
Polling started at 7 am and will continue till 4 pm.
According to the latest data shared by the Election Commission, West Tripura saw 14.56 per cent voting till 9 am, while Dhalai logged 13.62 per cent, Gomati 12.99 per cent, Khowai 13.08 per cent, North Tripura 12.79 per cent, Sepahijala 13.61 per cent, Unakoti 13.34 per cent and South Tripura 14.34 per cent.
Chief Minister Manik Shah is the BJP candidate from West Tripura's Town Borodowali.
The fate of the 259 candidates will be sealed in the ongoing polls for 60 Assembly seats.
The polls this year will see a triangular contest, with the Congress-CPM fighting in alliance and the Trinamool Congress also fielding candidates in several seats. The Tipra Motha, an alliance of regional outfits, is the dark horse in the ongoing election and could emerge as the kingmaker in the event of a hung Assembly.
The BJP has declared candidates for 55 assembly seats, leaving the remaining five seats for its ally, the Indigenous People's Front of Tripura (IPFT).
The Left-Congress alliance declared candidates for all 60 seats.
According to Election Commission, there are over 28.14 lakh registered voters this year of which 14,15,233 are men, 13,99,289 are women and 62 belong to the third gender.
Polling is underway in a total of 3,337 polling stations.
Adequate security arrangements have been made for the polls, with 97 all-women police stations. As many as 94,815 voters are in the age group of 18-19 years while 6,21,505 belong in 22-29 age group. The highest number of voters is in the 40-59 age group, at 9,81,089.
A total of 259 candidates across parties are fray for the ongoing Assembly polls.
Tripura is the first state to go to the polls this year while polling for Nagaland and Meghalaya assemblies will be held on February 27.
Five more states will go to polls this year, ahead of the Lok Sabha elections in 2024. (ANI)
Read More: http://13.232.95.176/