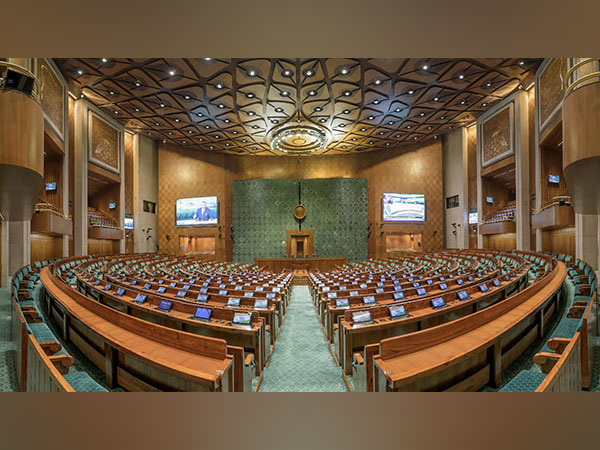 LM NEWS 24
LM NEWS 24
Tripura's Bamboo Flooring, Mirzapur Carpets Embellish New Parliament Building
Reflecting the cultural diversity of India, Tripura's epitome bamboo wood flooring embellished the new Parliament building inaugurated by Prime Minister Narendra Modi on Sunday.
In line with the 'Made in India' initiative, different kinds of materials like teak wood from Nagpur and red and white sandstone from Rajasthan's Sarmathura have been used in the construction of the Parliament floor. Apart from that, carpets from Mirzapur in Uttar Pradesh and stone carvings from Rajasthan have also been used.
Further, red granite from Lakha near Ajmer and white marble from Ambaji of Rajasthan have also been used in the flooring.
Epitome bamboo wood flooring was supplied by Mutha Industries of Bodhjungnagar, Tripura.
Mutha Industries vice president Rabin Bose said it is a matter of great joy for the people of Tripura.
"On behalf of the bamboo growers of Tripura and the entire team of Mutha Industry, I would like to thank, the Government of Tripura and PM Narendra Modi for giving us an opportunity to install epitome bamboo wood flooring in the New Parliament building. This has given us the confidence to make the best with the green gold of the region."
In a statement, Mutha Industries said, "It is a matter of great joy and pride for the state of Tripura that Bamboo made wood tiles have been used for flooring in the construction of the sacred house of democracy on the complete floor which has drawn the attention of the state and nation as well. Needful to mention that, the carpet from Mirzapur of Uttar Pradesh and stone carvings from the state of Rajasthan have also been used in the same."
The new Parliament building is three times bigger than the old Parliament building covering a 64,500 sq km area and accommodating 888 people.
The old parliament building was circular in shape while the new building is triangular. There were 543 seats in the Lok Sabha in the old building. 888 people can sit together in Lok Sabha in the new building, reports said.
Rajya Sabha had 250 seats in the old parliament building. And the number of Rajya Sabha seats in the new building is increasing to 384. The new Lok Sabha hall has been designed on the theme of the national bird peacock. And the design of the Rajya Sabha chamber has been prepared on the theme of the national flower lotus. (ANI)
Read More: lokmarg.com