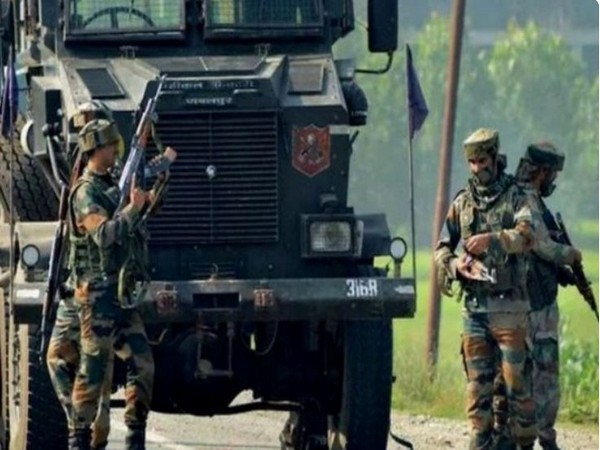 LM NEWS 24
LM NEWS 24
Two Terrorists Involved In Killing Of Kashmiri Pandit Gunned Down
Two terrorists involved in the killing of a Kashmiri Pandit in South Kashmir's Pulwama, were neutralised by security forces in an encounter. In the operation, a soldier succumbed to injuries, said the Defence Public Relations Officer (PRO) statement on Tuesday.
Based on specific input, a joint cordon and search operation was launched by Indian Army, Jammu and Kashmir Police and Central Reserve Police Force (CRPF) on Monday evening in Potgampora, Pulwama.
In order to evade security forces, the terrorists occupied a mosque in the target area. Ensuring the sanctity of the mosque, the security forces closed in and appealed to the terrorists to surrender. The terrorists, however, opened indiscriminate fire on security forces and used civilians in target area as a shield to escape when cornered. The security forces displayed utmost restraint and evacuated civilians praying inside the mosque, preventing any collateral damage, said the Defence PRO statement.
The security forces fired with extreme caution to preserve the sacred precincts and neutralized one terrorist on the spot. Meanwhile, the second terrorist fled and hid in the adjacent building housing the local citizens. In the intense firefight, lasting several hours, the security forces subsequently not only neutralized the second terrorist but also safely evacuated the civilians trapped inside the house.
During this action, Sepoy Pawan Kumar and Naik Hemraj, lead from the front and suffered multiple gunshot wounds and were immediately evacuated to 92 Base Hospital, Srinagar. Subsequent to the elimination of both terrorists, the search of the area resulted in the recovery of two AK series rifles, one pistol, three grenades and other war-like stores, the statement said.
Defence PRO statement said, Sepoy Pawan Kumar overpowered the first terrorist in hand-to-hand combat and was grievously injured. He subsequently succumbed to his injuries. The deceased soldier is survived by his mother. The mortal remains of the soldier will be moved for the last rites to his native place at Village Pithyt, Rampur in Shimla district of Himachal Pradesh and will be laid to rest with full military honours.
According to Jammu and Kashmir Police, the neutralized terrorists have been identified as Aqib Mushtaq Bhat of Malangpora, Pulwama, associated with the proscribed terror outfit Hizbul Mujahideen, but for the past few months working with The Resistance Front (TRF) and Aijaz Ahmad Bhat of Syedabad Pastuna, Tral associated with terror outfit Jaish-e-Mohammed and also working in coordination with TRF. ]
Further investigation by JK Police revealed that both the terrorists had come together to conspire and attack minorities, non-locals and security forces in Kashmir. Both terrorists were also involved in the killing of Sanjay Sharma last Sunday and have now been neutralized within 48 hours of their terror act by security forces. (ANI)
Read More:http://13.232.95.176/