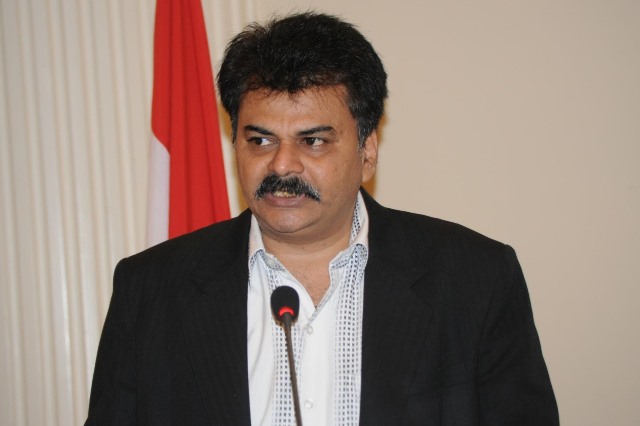 LOK ISSUES
LOK ISSUES
'Uddhav Has Gained Public Sympathy & Support Amid Setbacks'
Feroze Mithiborwala, a Mumbai-based socio-political activist, says Uddhav Thackeray stands as a resolute leader in sharp opposition to the BJP dirty politics. His views:
Ever since the formation of Eknath Shinde Government in Maharashtra, politics has taken over governance in the state. Even though Shinde is the chief minister, every Marathi Manus knows who wields the real power in the Mumbai Secretariat. In popular parlance, this government is referred to as Pachaas Khokhe ki Sarkar or ₹50-Crore Government (the alleged amount paid to each breakaway legislator). But the incident has also initiated a social and political churning in Maharashtra. I shall come to that later.
First, there is a sense of disbelief why the Uddhav Thackeray-led Shiv Sena surrendered so easily before the dirty politics launched from New Delhi. If the Thackeray faction, along with its allies Congress and NCP had brought in their supporters to Mumbai and launched a mass movement, it would be seen as a push-back to the Amit Shah brand of politics. We did witness such a counter-attack in Bihar, led by Tejashwi Yadav.
Another surprise element was how easily the BJP was able to wean away Shiv Sena legislators from a party where the workers swear by the Thackeray family. It is possible that strong-arm tactics were used with the scope of ED and other agencies which led them to enter the BJP dry-cleaning machine. But how this was allowed to happen without any knowledge of Sena leadership is surprising nonetheless.
Now, let me come back to the churning in Maharashtra. If you speak to the common man on the street, you will find that Uddhav Thackeray still has the popular mandate. From taxi-driver to Mumbai Local passenger, there is unison about Uddhav being wronged. The allocation of the party symbol, Bow & Arrow, to the rival faction has also not gone down well with the state electorate.
ALSO READ: Are Probing Agencies Becoming Political Puppets?
There is all-round praise for Uddhav's governance in retrospect, be it Covid management or communal harmony. This popularity is not lost on the Shinde faction which is now trying to establish its influence in Shiv Sena's shakhas. However, as reports suggest, most shakha heads (pramukhs) still owe their allegiance to the Thackeray clan.
Another interesting development has been the Muslim voter, which is now moving in favour of Uddhav faction. This sizeable section is appreciative of Thackeray not playing the communal card in state politics and also by his parting of ways from the BJP-RSS.
In this light, if the Uddhav faction, or the Maha Aghadi Morcha, wins forthcoming municipal elections, and later zilla parishad polls, it will make the next year's Assembly elections an interesting political battle to watch.
Another factor which will influence the electoral contest is the OBC factor. Already, there has been a growing consolidation of OBC vote, with debates on the Ramcharitmanas and Manu Smriti. Mandal forces are uniting against Savarna lobby in other states. This will have a direct bearing on Maharashtra politics.
Uddhav has parted ways from the Savarna Hindutva, propagated by RSS leadership. There is a perception that it was RSS Brahmin lobby which favoured Devendra Fadnavis over Uddhav Thackeray and they gave a go ahead to dislodge the united Shiv Sena. In the melee, Thackeray has emerged as a resolute leader with an ideological position. Plus, he has grassroots support. This puts him at an advantageous position in the battles to come.
Read More:https://lokmarg.com/
As told to Abhishek Srivastava