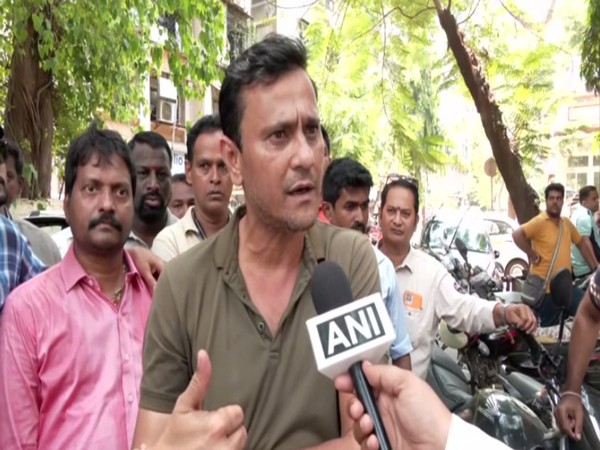 LM NEWS 24
LM NEWS 24
Uddhav Reaping What He Had Sown: MNS Leader
Maharashtra Navnirman Sena leader Sandeep Deshpande on Monday called Uddhav Thackeray a 'two-faced snake', claiming that the former chief minister was "reaping what he had sown".
Citing the "forced" resignation of Raj Thackeray from Shiv Sena in 2005 and the circumstances leading to it, the MNS leader said Uddhav was suffering today what his nephew went through earlier.
"Uddhav Thackeray is a two-faced snake. When 40 MLAs of Shiv Sena left him and formed the government with Eknath Shinde, he called them traitors. What kind of hypocrisy is this? Uddhav Thackeray is reaping what he had sown," he said.
Alleging that Uddhav had always resorted to the politics of breaking up rival forces, Deshpande alleged that he had inducted 6 MNS corporators at a time when Raj Thackeray's son was admitted to hospital.
"Uddhav Thackeray has always indulged in the politics of breaking rivals. Everyone knows that when Amit Thackeray (son of MNS chief Raj Thackeray) was admitted in the hospital, he (Uddhav) took advantage of that opportunity and prised away 6 of our corporators by giving them Rs 5 crores each. His past deeds are coming back to haunt him," the MNS leader said.
"Everyone knows what Uddhav Thackeray did to Raj Thackeray. Raj Thackeray was forced to quit the party and the same thing is happening with Uddhav Thackeray today," he added, recalling the MNS chief's resignation from the then undivided Shiv Sena.
The Election Commission on February 17 allotted the party name 'Shiv Sena' and the symbol 'Bow and Arrow' to the faction led by Maharashtra Chief Minister Eknath Shinde.
Both factions of Shiv Sena (Eknath Shinde and Uddhav Thackeray) have been fighting for the bow and arrow symbol of the party since Shinde (present Maharashtra Chief Minister) revolted against Thackeray last year.
While the Shinde faction welcomed the decision of being recognized as the real Shiv Sena, the Uddhav Thackeray faction said they would move the Supreme Court.
Calling the poll panel's decision as "murder of democracy", Uddhav Thackeray said he will approach the Supreme Court against the decision.
Last month, both the Maharashtra Chief Minister Eknath Shinde and former CM Uddhav Thackeray-led factions of the Shiv Sena submitted their written statements in support of their claims of control over the party name and symbol to the Election Commission.
The EC had frozen the bow and arrow symbol of the Shiv Sena and had allotted the 'Two Swords and Shield symbol' to the Eknath Shinde faction of Shiv Sena and the 'flaming torch' (mashaal) election symbol was allotted to the Uddhav Thackeray faction for the bypoll in Andheri East assembly constituency in November last year.
However, exuding confidence in winning the election with the 'torch' symbol, former Maharashtra Chief Minister Uddhav Thackeray had challenged Maharashtra CM Eknath Shinde to contest the election with the "stolen bow and arrow", stating that the 'battle has begun'. (ANI)
Read More:http://13.232.95.176/