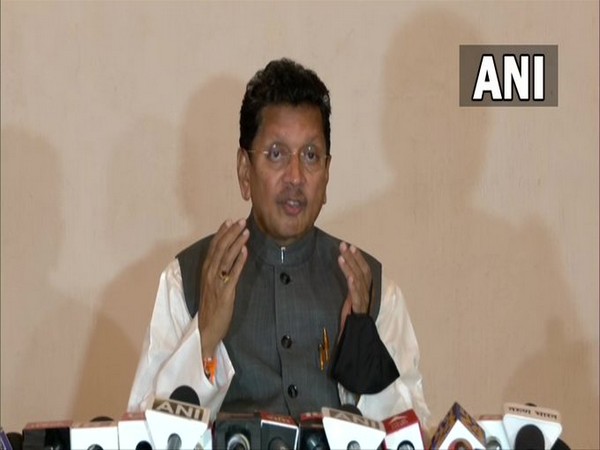 LM NEWS 24
LM NEWS 24
Uddhav Regretted Not Forming Alliance With BJP: Kesarkar
Maharashtra minister Deepak Kesarkar on Wednesday alleged that Uddhav Thackeray regretted not forming an alliance with the Bharatiya Janata Party (BJP) as he was given the bait of power for five years by the Congress and Nationalist Congress Party.
Addressing a press conference, Kesarkar said: "I myself have seen how sensitive Prime Minister Narendra Modi has been for Balasaheb Thackeray. As soon as he reached Maharashtra, Uddhav Thackeray said that he would resign and form an alliance with the BJP. The Prime Minister granted him the time he sought to convince his party members, but he broke his promise in the greed of becoming Chief Minister."
He also said that Uddhav Thackeray has no right to call leaders in the Shinde faction fugitive and asked him to bring the truth before everyone.
"Even Uddhav Thackeray realised his mistake of forming an alliance with Congress and the Nationalist Congress Party (NCP) and parting ways with the ideology of Hindutva," Kesarkar added.
Further in his address, he attacked Thackeray for his plea to the Election Commission (EC) via a press conference and termed it an attempt to gain "sympathy".
"What was the need to make such a statement in public? You could have filed a petition in the Supreme Court that you have a certain demand. This is just an attempt to garner sympathy, but politics does not function on sympathies," he said.
Uddhav Thackeray in his media address at Matoshri on Wednesday said that the Election Commission (EC) should withhold its decision on the original Shiv Sena party symbol until the Supreme Court gives its order on the disqualification of rebel MLAs.
The rebel MLAs are the leaders in the Eknath Shinde faction of Shiv Sena (Balasahebanchi Shiv Sena) who on June 20, 2022, surprised Uddhav Thackeray by fleeing to Surat in BJP-ruled Gujarat along with 11 MLAs. These MLAs were put up at a luxury hotel, which had turned into a fortress of sorts with nearly 400 policemen guarding it.
Shinde later broke his silence and said that all the MLAs remained "staunch Shiv Sainiks" and "would never betray the ideals of Balasaheb" (the Shiv Sena supremo Bal Thackeray) for power. Later, Shinde decided to shift camp to Goa.
Shinde took oath as the Maharashtra CM on June 30, 2022, and proved his majority in the state Assembly on July 4, 2022.
Staying firm on his stand and terming Maharashtra CM Eknath Shinde-led Balasahebanchi Shiv Sena faction as a 'Traitors faction', Uddhav Thackeray said quoting "experts" that this matter of disqualification must be taken up on priority.
"The experts also say that this is a clear matter of disqualification, so the results on the disqualification matter must be taken up first. This traitors' faction says that they have numbers and the party belongs to them but this cannot be right as anyone can buy and form a party. We have submitted all the affidavits of our party members with ECI and I don't believe that there are two Shiv Senas," he said adding that they wanted to conduct the party's presidential polls on January 23, as Thackeray's tenure has ended, but they (UBT) have not gotten any reply from the ECI.
The ECI had frozen the bow and arrow symbol of the Shiv Sena and had allotted the 'Two Swords and Shield symbol' to the Eknath Shinde faction of Shiv Sena and the 'flaming torch' (mashaal) election symbol was allotted to the Uddhav Thackeray faction for the bypoll in Andheri East assembly constituency in November last year.
He further said that the arguments regarding the Shiv Sena symbol are now in the apex court and the Election Commission has asked the factions to submit their documents. We have submitted all the documents before ECI, he added. (ANI)
Read More: http://13.232.95.176/