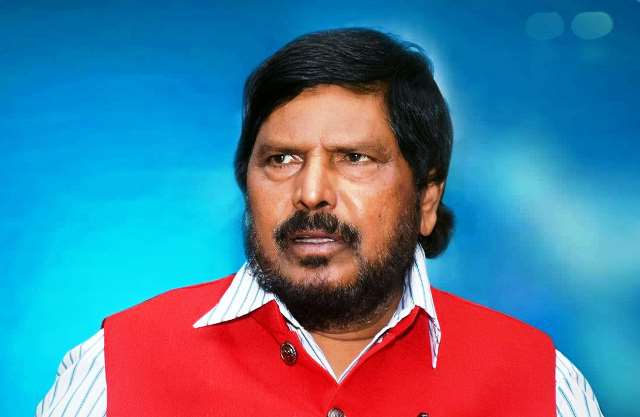 LM NEWS 24
LM NEWS 24
Uddhav Responsible For The Shiv Sena Crisis: Athawale
Union Minister of State for Social Justice and Empowerment Ramdas Athawale said that former state chief minister Uddhav Thackeray is responsible for the problems in the Shiv Sena.
Addressing a press meeting here on Saturday, the Union Minister said, "For the problems in Shiv Sena, Uddhav Thackeray is responsible. Because 2019's mandate was that the government should be of BJP and Shiv Sena. But Uddhav Thackeray has left the alliance with BJP and joined hands with Congress and NCP. Therefore, problems occurred. Otherwise, if Uddhav Thackeray could be with the BJP, then there could be no dispute between Uddhav Thackeray and Eknath Shinde."
He further said that the Eknath Shinde's government is a very strong government and they are taking important decisions.
Speaking on the Congress' plenary session, Athawale said, "I respect Sonia Gandhi. But Rahul Gandhi is not a very strong man. He can't lead the party. That's why he resigned from the Congress presidentship after the defeat. Smriti Irani defeated Rahul Gandhi in Amethi. Comparing Rahul Gandhi to Narendra Modi, Rahul Gandhi can't defeat Narendra Modi."
Athawale exuded confidence that the BJP-led NDA will come to power again as there is no Opposition.
"There is no opposition. On one side there is Narendra Modi and another side all leaders, CPIM, CPI, Aam Aadmi Party, Congress, Mamata's party, Nitish Kumar's party, and NCP. There is no problem from coming again into the power for BJP and the NDA," he said.
He further said that people would choose the leadership of Narendra Modi as people are not ready to support opposition parties.
"Opposition is not united. If they are united, Narendra Modi will take more benefits. People will choose the leadership of Narendra Modi," he added. (ANI)
Read More:http://13.232.95.176/