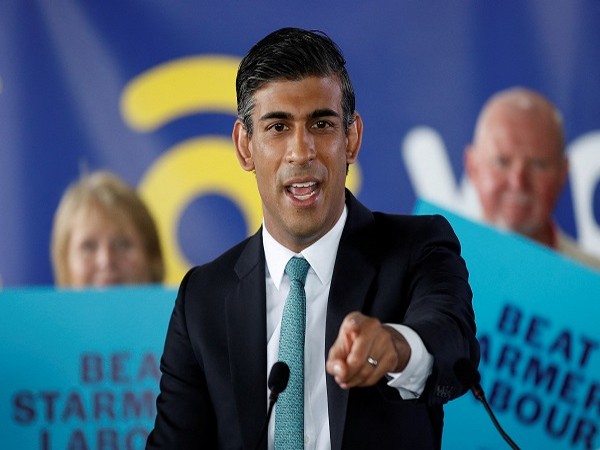 LM NEWS 24
LM NEWS 24
UK Announces Ban On Russian Diamonds Ahead Of G7
In a fresh round of sanctions, the UK has announced a ban on Russian diamonds, alongside the military-industrial complex and metals amid the ongoing Ukraine war.
An industry worth USD4 billion in exports in 2021, the ban on diamonds comes amid the ongoing Russia-Ukraine war. The ban has also been announced on imports of Russian-origin copper, aluminium and nickel, the UK government said in a statement on Thursday.
Along with these trade sanctions, the UK is also preparing to target an additional 86 members of Putin's military-industrial complex as well as those engaged in vital industries including energy, metals, and shipping, the statement said.
As the UK continues to engage with G7 allies to address all types of sanctions circumvention, they also include those who actively help the Kremlin in its efforts to weaken the impact of current sanctions, it said.
As he meets with G7 leaders in Hiroshima, Prime Minister Rishi Sunak will also issue a warning against complacency in preserving "our ideals and against despotic governments," the UK government said.
To hinder Russia's war effort, the UK has applied the harshest set of sanctions ever placed on a significant economy, it said.
"To date we have sanctioned over 1,500 individuals and entities, freezing more than £18 billion of assets in the UK, and sanctioned over £20 billion of UK-Russia goods trade," the official statement of UK government read.
Along with other G7 leaders, the prime minister is set to visit the A-Bomb dome site at the Hiroshima Peace Park before participating in discussions on global collaboration, the G7 reaction to the Ukraine, Indo-Pacific security policy, and nuclear non-proliferation.
"He will urge the international community to stay the course on Ukraine, ensuring it has the diplomatic, military and economic support it needs, in the interests of international peace and security," the government statement said.
In his meeting with President Zelenskyy on Monday, the Prime Minister confirmed increased military assistance and emphasised the significance of long-term international support for Ukraine, particularly for the country's future in NATO. This announcement comes after that meeting. The leaders talked about Ukraine's road to a stronger political alliance and greater cooperation with G7 and NATO members.
Recently, Russia has considerably increased the number of missile attacks against Ukraine, but it also seems that Ukraine is shooting down more of Russia's missiles.
Meanwhile, the United States will also unveil new sanctions to "extensively restrict Russia's access to goods that matter for its battlefield capabilities," a US official said on Friday ahead of a G7 summit in Japan.
The United States apparently plans to blacklist about 70 companies and organizations for selling restricted US products to Russia.
"We will continue to expand export controls to make it even harder for Russia to sustain its war machine. Among other things, this involves extensively restricting categories of goods key to the battlefield, and also cutting off roughly 70 entities from Russia and third countries from receiving US exports by adding them to the Commerce blacklist," the official stated. (ANI)
Read More: lokmarg.com