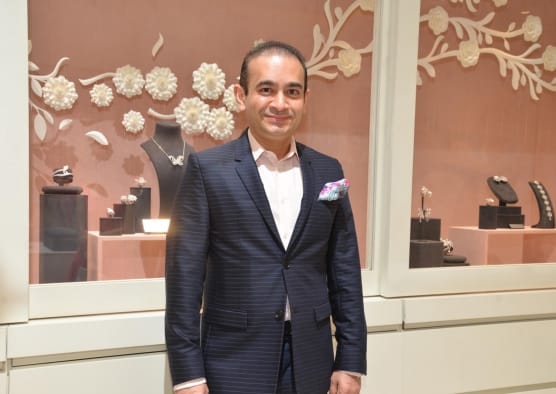 LM NEWS 24
LM NEWS 24
UK court rejects bail plea of Nirav Modi
<![CDATA[
A London court on Friday rejected the bail plea of fugitive diamantaire Nirav Modi, who was arrested by Scotland Yard on March 19 in connection with the Rs 13,000-crore Punjab National Bank loan default case.
This is the third time that the Westminster Magistrate's Court has turned down the bail plea of 48-year-old Modi.
The next hearing is scheduled for May 24. Till then, he will remain under police custody.
The court had denied bail to him a day after his arrest on March 19. His bail plea was rejected for the second time on March 29.
Wearing a black and white sports jacket, Modi, who is facing extradition proceedings launched by India in the PNB case, appeared before Chief Magistrate Emma Arbuthnot on Friday from Wandsworth Prison in south-east London via video link.
"Aaah Mr Modi," judge Arbuthnot said as soon as she arrived in court, eliciting a smile from him.
It was a procedural hearing to examine if Modi's defence team provides any new evidence or information that may convince the court to grant him bail.
On March 29, judge Arbuthnot had rejected Modi's bail plea as he could not prove that he has sufficient "community ties" with the UK. She had also ruled that he was a flight risk.
The court had also cited the scale of the fraud in which Modi stands accused while denying him bail.
On March 20, Modi offered 5 lakh pounds for bail but the court rejected it, saying that there was substantial ground to believe that the businessman may not surrender.
Judge Arbuthnot had earlier ordered the extradition of fugitive businessman Vijay Mallya, who is facing fraud and money laundering charges amounting to Rs 9,000 crore in India.
(ANI)