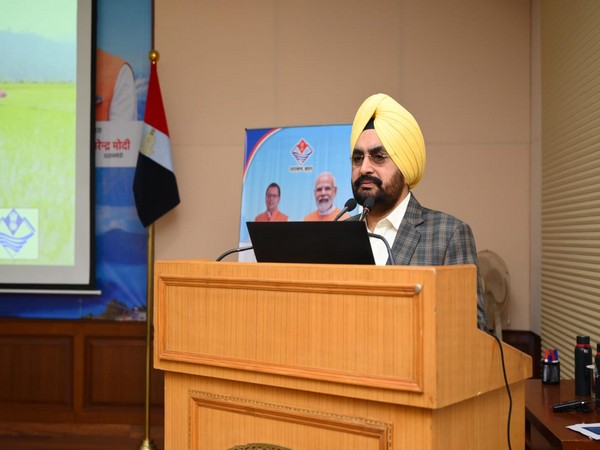 LM NEWS 24
LM NEWS 24
U'khand Lekhpal Exam Leak: Govt To Bring Stringent Anti-Copying Law
A day after the Lekhpal exam was cancelled due to the leakage of the paper, Uttarakhand Cabinet decided to bring a strict anti-copying law to prevent corruption in recruitment.
"It has been decided in the cabinet that to prevent corruption in recruitment, a strict anti-copying law will be brought by the government soon," Uttarakhand government Chief Secretary S S Sandhu said on Friday.
Sandhu further said, "In the law, the provision of punishment up to life imprisonment will be made for the guilty."
According to an official statement of the Uttarakhand government, the property acquired in this work will also be confiscated.
S S Sandhu further said that the examination of Lekhpal would be re-conducted by the Public Service Commission.
Candidates who have applied for this in the past will not have to apply again. Nor will you have to pay any fee for this.
Along with this, it was also decided that the candidates will not have to pay the fare on the buses of Uttarakhand Transport Corporation, and the admit card of the candidates will be considered as their ticket in UTC buses.
The Uttarakhand Public Service Commission on Thursday cancelled the recruitment exam held on January 8 for the post of Patwari and Lekhpal due to the leakage of some questions in the question paper.
The Commission further said that the re-examination for these posts will be held on February 12.
The Special Investigation Team took up the probe and arrested five persons in connection with the case.
Chief Minister Pushkar Singh Dhami on Thursday said that the STF is taking quick action in the matter and action will be taken against whoever is guilty without delay.
"The Public Service Commission has also cancelled the examination taking a quick decision and has also announced the date of re-examination," he further said.
"The purity of the examinations will be ensured," CM further said.
He also added that soon, the government is coming up with a strict law to make the examinations cheating-free.
STF received confidential information that the question papers of the Clerk/Patwari exam conducted by the Public Service Commission on January 8 in 2023 were leaked before the exam by some persons. (ANI)
Read more: http://13.232.95.176/