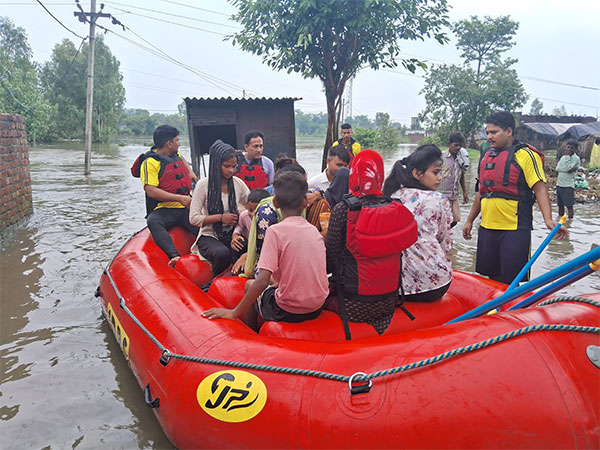 LM NEWS 24
LM NEWS 24
U'khand: Several Houses Submerged In Flood In Rudrapur
Uttarakhand State Disaster Response Force (SDRF) on Thursday rescued several people trapped in their houses at Kashipur area in Rudrapur, which have been submerged in waters due to the heavy rain.
"Today, SDRF team was informed by District Disaster Management, Rudrapur that due to excessive waterlogging in Kashipur area many houses have been flooded in which many people are trapped for whose rescue SDRF is needed," said officials said.
"As soon as the information was received, the SDRF team immediately reached the spot with rescue equipment," the officials added.
According to the officials, about 80 people trapped in the submerged houses were safely evacuated with the help of rafts and taken to a safe place by the SDRF team after reaching the spot and carrying out the rescue operation.
Meanwhile, heavy rains caused severe waterlogging in the Dhalwala and Khara areas of Uttarakhand's Rishikesh on Wednesday night. Many houses have been submerged in water as the water level in the Rishikesh saline source rose, said officials.
State Disaster Response Force (SDRF) was called into action to rescue people who were trapped in their houses which have been submerged in waters in Dhalwala and Khara.
The SDRF team reached the spot at night and taking prompt action, rescued about 50 people from the submerged houses and took them to a safe place by raft, said officials.
"Late night the SDRF team was informed by Thana Munikireti that due to the rise in the water level in the Rishikesh saline source area, people's houses have been flooded, in which the SDRF team is needed for the rescue of the trapped people," said officials. (ANI)
Read More: http://13.232.95.176/