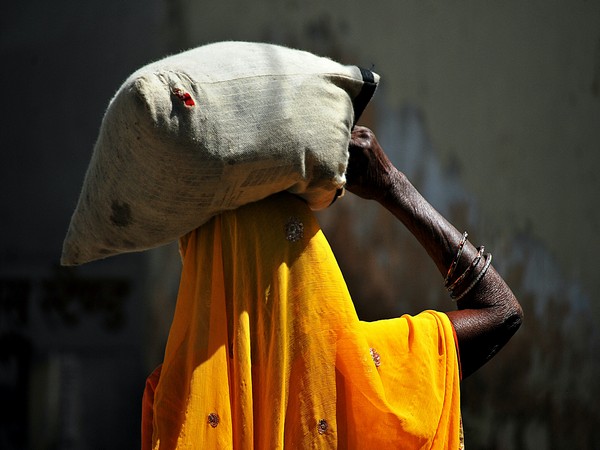 LM NEWS 24
LM NEWS 24
UN Praises India's 'Remarkable' Poverty Reduction
A total of 415 million people in India came out of poverty within a span of just 15 years from 2005/2006 to 2019/ 2021, the United Nations said on Tuesday highlighting the remarkable improvement in human development parameters by the world's most populous country.
The latest update of the global Multidimensional Poverty Index (MPI) with estimates for 110 countries was released today by the United Nations Development Programme (UNDP) and the Oxford Poverty and Human Development Initiative (OPHI) at the University of Oxford.
Poverty entails more than the lack of income and productive resources to ensure sustainable livelihoods. People living on less than USD 1.90 a day typically is considered to be in poverty.
Besides India, China lifted 69 million out of poverty between 2010-2014, and Indonesia 8 million between 2012-2017.
In neighbouring Bangladesh and Pakistan, 19 million and 7 million individuals came out of poverty during 2015-2019 and 2012-2018, respectively, the UN report said.
The report asserted that poverty reduction is achievable. The analysis of trends from 2000 to 2022, focused on 81 countries, according to the report, revealed that 25 countries successfully halved their global MPI values within 15 years. Many countries have halved their MPI in as short as four to 12 years.
Among those countries include India, Cambodia, China, Congo, Honduras, Indonesia, Morocco, Serbia, and Viet Nam, it said, reiterating rapid progress is attainable.
The poverty levels in Cambodia, Peru, and Nigeria have shown significant reductions recently. For Cambodia, the most encouraging case among these according to the report is the incidence of poverty falling from 36.7 per cent to 16.6 per cent, and the number of poor people halved, from 5.6 million to 2.8 million, all within 7.5 years, including pandemic years.
Despite the encouraging trends in many countries, the lack of post-pandemic data for most of the 110 countries covered by the global MPI restricts analysis of the pandemic's effects on poverty, the report pointed out.
"As we reach the midpoint of the 2030 Agenda for Sustainable Development, we can clearly see that there was steady progress in multidimensional poverty reduction before the pandemic. However, the negative impacts of the pandemic in dimensions such as education are significant and can have long-lasting consequences," said Conceicao, Director of the Human Development Report Office.
"It is imperative that we intensify efforts to comprehend the dimensions most negatively affected, necessitating strengthened data collection and policy efforts to get poverty reduction back on track."
According to the report, 1.1 billion out of 6.1 billion people (over 18 per cent) globally live in acute multidimensional poverty across 110 countries. Sub-Saharan Africa (534 million) and South Asia (389 million) are home to approximately five out of every six poor people.
Nearly two-thirds of all poor people (730 million people) live in middle-income countries, making "action in these countries vital for reducing global poverty".
Although low-income countries constitute only 10 per cent of the population included in the MPI, they are, however, where 35 per cent of all poor people reside.
Among those living in poverty, children under 18 years old account for half (566 million). The poverty rate among children is 27.7 per cent, while among adults it is 13.4 per cent. (ANI)
Read More: http://13.232.95.176/