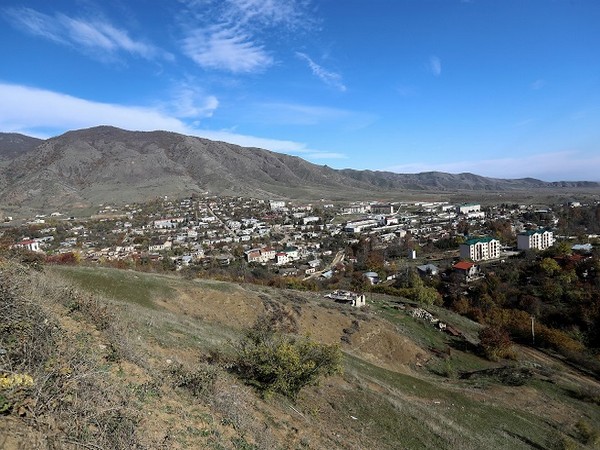 LM NEWS 24
LM NEWS 24
UN To Send Mission To Nagorno-Karabakh As 80% Population Displaced
In the aftermath of Azerbaijan's victory over the Nagorno-Karabakh and thousands of people displaced from the territory, United Nations will send a mission to the territory, CNN reported on Saturday.
The American media outlet said the United Nations will send a mission to Nagorno-Karabakh this weekend, amid reports that about 80 per cent of the population have been displaced.
Spokesperson for the UN Secretary-General, Stephane Dujarric, said during a press briefing on Friday that the mission's visit had been agreed by Azerbaijan and would go ahead over the weekend.
"We haven't had access there in about 30 years. So it's very important that we will be able to get in," he said.
"While there, the team will seek to assess the situation on the ground and identify the humanitarian needs for both people remaining and the people that are on the move," the spokesperson added.
Earlier it was reported that the self-declared republic of Nagorno-Karabakh will cease to exist from next year. This comes as the region's president signed a decree dissolving state institutions following its defeat to Azerbaijan, according to CNN.
Further, as per CNN, the Azerbaijani victory last week triggered a huge exodus of ethnic Armenians living in Nagorno-Karabakh and marked the end of decades of conflict, and potentially the end of centuries of Armenian presence in the region.
After the defeat, President Samvel Shahramanyan issued a decree that calls for all institutions and organizations of the Republic of Artsakh, which is not recognized internationally, to dissolve from January 1, 2024.
"The Republic of Nagorno-Karabakh (Artsakh) ceases its existence," read the decree.
Nagorno-Karabakh lies within Azerbaijan's borders but has for decades operated autonomously with a de facto government of its own. Last week, Azerbaijan reclaimed control of the breakaway region after an offensive lasting just 24 hours.
Azerbaijan has long been clear about the choice of confronting Karabakh Armenians: Stay and accept Azerbaijani citizenship, or leave. The majority of the population has already voted on its feet and tens of thousands have fled their ancestral home rather than submitting to rule by Baku, CNN reported.
Azerbaijan launched its offensive on September 19, firing missiles and drones at the regional capital of Stepanakert in what marked the start of a third war fought for control of the region in as many decades. Under the Soviet Union, of which Azerbaijan and Armenia are both former members, Nagorno-Karabakh became an autonomous region within the Republic of Azerbaijan.
According to CNN, Karabakh officials passed a resolution in 1988 declaring its intention to join the Republic of Armenia, causing fighting to break out as the Soviet Union began to crumble, in what became the First Karabakh War.
About 30,000 people were killed in over six years of violence, which ended in 1994 when the Armenian side gained control of the region. The Second Karabakh War began in 2020 after years of sporadic clashes.
Azerbaijan, backed by its historic ally Turkey, reclaimed a third of the territory of Karabakh in just 44 days before both sides agreed to lay down their weapons in a Russia-brokered ceasefire. (ANI)
Read More: https://lokmarg.com/