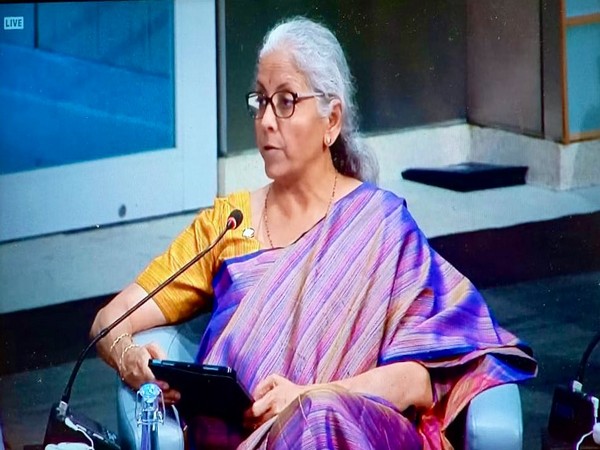 LM NEWS 24
LM NEWS 24
Union Budget To Be Presented In Paperless Form On Feb 1
The Ministry of Finance on Wednesday said the Union Budget 2023-24 will be delivered in paperless form like the previous two ones.
Union Finance Minister Nirmala Sitharaman will present the budget on February 1.
"The Budget documents will be available on the Union Budget Mobile App on both the Android and Apple OS platforms after the completion of the Budget Speech by the Finance Minister in Parliament on 1st February 2023, " the ministry posted on its Twitter handle.
The Halwa ceremony, marking the final stage of the Budget preparation process, will be held tomorrow at the Union Finance Ministry headquarters, North Block, New Delhi. The Finance Minister, the Minister of State, and other top officials working with the finance ministry are usually present during the ceremony, it said.
The Ministry also tweeted, "The Halwa ceremony, marking the final stage of the Budget preparation process for Union Budget 2023-24, will be held tomorrow in the presence of Union Finance & Corporate Affairs Minister Smt. @nsitharaman, in the Budget Press, situated inside North Block."
Along with the Union FM, the Halwa ceremony will be attended by the Union Ministers of State for Finance, along with Secretaries of the Ministry of Finance besides senior officials and members of the Union Budget Press, it said.
The finance minister begins the Halwa ceremony by stirring the halwa in a kadhai and then serves it to colleagues at the ministry's headquarters in the national capital.
Last year, a "Union Budget Mobile App" was also launched for hassle-free access of Budget documents by Members of Parliament (MPs) and the general public after the process of the Budget presentation was completed in Parliament.
This year's Budget presentation holds significance as it is Prime Minister Narendra Modi government's last full budget before the next parliamentary elections, slated for April-May 2024.
Last year, the customary Halwa ceremony did not take place for the first time in view of the health and safety concerns of people due to covid and instead sweets were provided to the core staff due to undergoing "lock-in" at their workplaces.
The Union Finance Ministry prepares the Budget in consultation with the Niti Aayog and concerned ministries. (ANI)
Read more: https://lokmarg.com/