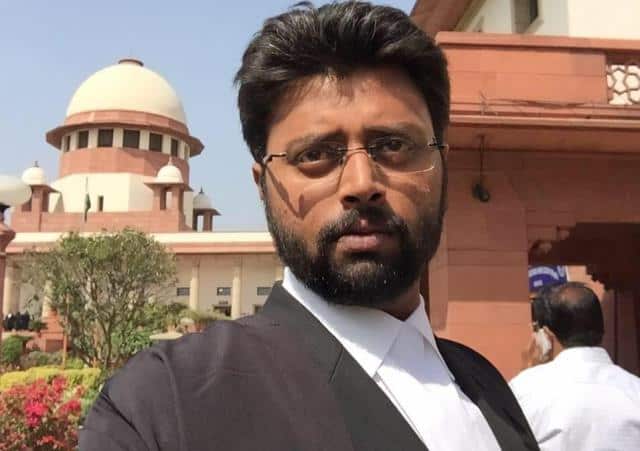 LOK ISSUES
LOK ISSUES
Unnao Case – 'Courage Of Victim Is Rare'
<![CDATA[
Uttiyo Mallick, 31, a lawyer at Kolkata High Court, says the Unnao case is a beacon of hope for rape victims in small towns and villages. He lauds the courage of the survivor and her family for their support.
The political and bureaucratic high handedness has always been an impediment to the delivery of justice in our country. I am talking about all kind of offences here and not just rape cases. However, not many people have been able to show the guts that this young girl from Unnao has been able to show in persistently fighting for justice for more than a year now. It is amazing to see how supportive her family is. 
I was shocked and appalled when I heard of the accident. This is the second case of killing and attempting to kill people related to this case (the death of her father's murder witness is another case). Protection from the learned court should have been provided much earlier in this case. Also, investigation should be done about the absence of her security cover during this accident. If the Supreme Court had taken suo moto cognizance of the matter, then the girl and her family wouldn't have suffered as much. 
I feel now, fresh FIRs need to be filed against the accused. Also, the victim, her family, her lawyer and his family should be ensured a security cover at all times. The proceedings should be shifted to another place if the victim so wants it.
Women in villages and small towns (like Unnao) are still not aware of their legal rights or the legal aid they are entitled to. Most women don't have the courage to report the assault on them and neither are their families supportive. In fact, in small towns rape cases are often settled out of court by providing monetary compensation to the victims. That is why the Unnao case is so different. Both the immediate family as well as relatives are very supportive and the victim herself is so courageous. 
One of my clients was threatened with repeated assault (rape) if she did not withdraw the rape case that was already in court. They also tried to pay her off to withdraw the case, but I am proud she did not give in. 
It has been widely reported that West Bengal is safe for women, however instances of molestation and outraging modesty women are very common. If not for social media, many of these cases might have been unknown. However, social media doesn't always serve as a handy tool for the uneducated and unaware masses. 
A preventive mechanism is needed, rather than legal solutions for later. The kind of burden our courts already face, prevention is better than cure. The cases stretch on for years. I have been an observer as well as a participant in various legal aid camps in villages and small towns, I have noticed that education level and financial condition of the victim's family are the two of the biggest impediments in grievance redressal of  victims. 
Media can play a vital role in popularising these legal aid camps so that more people can participate in it. Plus, the young generation of lawyers should also play an active role in making the masses aware of their legal rights. The civil society should also take care not to shame the victims or get involved in providing justice to the accused on their own. The Apex Court will not have to use its precious time to interfere in the case of heinous crimes then, for the High Courts will then be able to handle them. I am happy that fast track courts are doing their work effectively and efficiently in West Bengal.  
However, in all this, one should not forget about the problem of fake rape cases. Such cases do injustice to real victims who suffer endless trauma. This is another aspect where mass sensitization as well as social change is required.