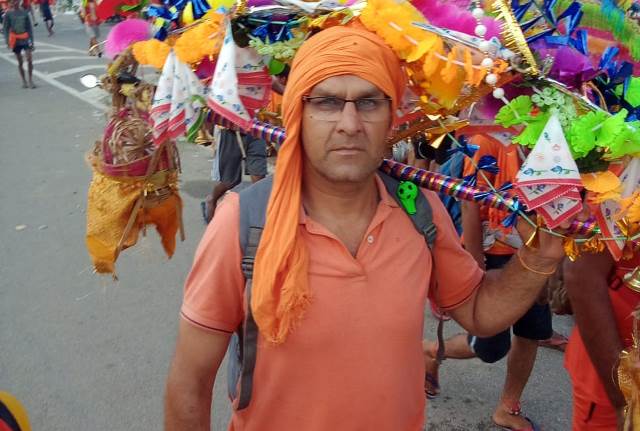 LOK ISSUES
LOK ISSUES
'UP Admin Was Super-Efficient In Managing Kanwar Yatra'
Yudhishthir Chaudhary, 47, who took up Kanwar Yatra to detoxify his body and soul, says there were some disturbing trends in the pilgrimage this year
It was my third Kanwar Yatra, which I took up after a gap of two years due to Covid restrictions. I must say the 'josh' of the pilgrims was very high this time. I took the on-foot journey from Muzaffarnagar to Haridwar and back, which took six days. Allow me to share my experience during the Yatra – both good and worrisome.
First, I am a wrestling coach and take up the Kanwar Yatra as detoxify of my body and soul. The journey is a kind of 'tapas' (penance). The gruelling trek is mixed with devotion and it is both refreshing and painful at the same time.
Barring a few incidents of unsavoury clashes amongst various groups of Kanwariyas, our journey was peaceful. This year, the police and administrations of the districts that our group passed through were extremely active and sensitive to any untoward incident.
The moment we thought of taking a rest or looked around for a place for a night halt, the officials on duty were quick to offer any assistance needed. I have never seen such efficiency from Uttar Pradesh Police or sarkari officials. And for this, I would like to thank chief minister Yogi Adityanath for the professional arrangement.
I did not see any religious animosity or tension throughout the journey. I hope everyone learns from this experience and never stoop to hurt any religious sentiments.
One worrisome trend I came across this year was that many participants of Kanwar pilgrimage were indulging in 'sulfa' abuse. Sulfa is an addictive practice of sniffing a chemical solution to get intoxicated. There were others who openly smoked other drugs. Some of these high-on-drugs teens and youth were also found involved in theft of other pilgrims wares, probably to buy drugs. This not only brings a bad name to the Yatra but is also a law and order headache for the policemen on duty.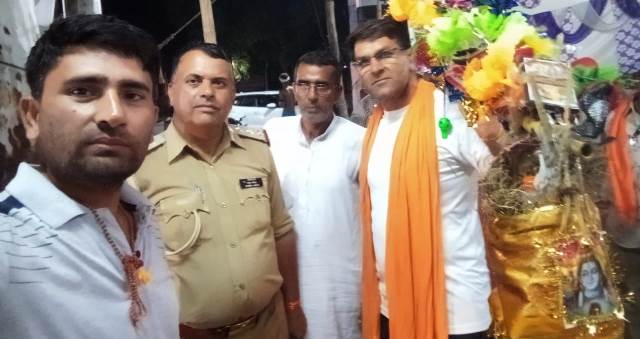 Another irritant was the excessive use of mobile phones by the younger pilgrims. They were mostly busy in recording short-clips on their phones for probable upload on social media. At one point, I saw several of these boys making a film of an elderly pilgrim who was nearly drowning at a ghat. We rushed to help the pilgrim and save him. When I chided the boys who were filming the tragedy instead of helping a victim, they became violent.
If we cannot learn to be a better human being from a religious practice, what is the use of setting out on a spiritual procession? I would urge the Yatra administration to discourage the pilgrims from filming others without permission.
Overall, I would say that the UP government has upgraded and improved the Yatra experience by providing all possible assistance to the pilgrims. This is actually in stark contrast with the previous Akhilesh Yadav regime, which often let to lathicharge on Kanwariyas. Good policing is not allowing an incident to flare up during large procession. This efficiency was in place this year.
As told to Rajat Rai