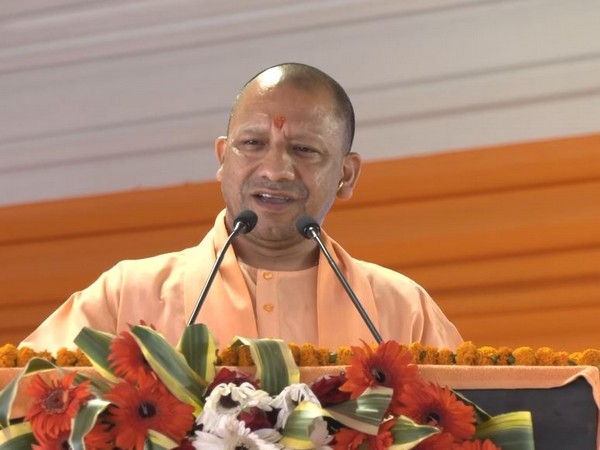 LM NEWS 24
LM NEWS 24
UP Committed To Providing Jobs To Young Players: Yogi
Under the leadership of Prime Minister Narendra Modi, a new healthy competition has begun across the country which has instilled a new enthusiasm among the youth for sports and athletics, Uttar Pradesh Chief Minister Yogi Adityanath said on Saturday.
During a program held to distribute appointment letters to 227 constables selected by the Uttar Pradesh Police Recruitment and Promotion Board under the skilled player quota, the Chief Minister described the Khelo India and Fit India movements as "a new revolution in the country", saying that these have provided a new platform for every young and talented player in the past two years.
Yogi added that the process of preparing sports grounds in every village panchayat is underway at a war footing to encourage young athletes. He mentioned that the Revenue Department is also conducting land exchanges for this purpose and sports grounds are being established near every school to ensure that children in villages do not have to run and play on the streets.
"The construction of mini stadiums at the developmental block level is currently underway in the first phase. Furthermore, a stadium is being constructed in each district", he said.
Chief Minister Yogi stated that various programs are being conducted to generate curiosity for sports among the youth of the state. He said that Youth Welfare Committees and Women Welfare Committees are being formed in every village panchayat.
He further asserted, "So far, sports kits have been provided to 65,000 youth and women welfare committees across the entire state and various efforts are being made to enhance the facilities for athletes and encourage them at every level."
He mentioned that Uttar Pradesh is the first state in the country to honour Tokyo and Paralympic athletes with cash rewards. He said that with the aim of facilitating the recruitment process and considering the passion of young athletes, the mandate of the Personnel Department has been amended and as a result, the Uttar Pradesh Police have selected the highest number of 579 players to date, which is the largest number of players ever to be included in the police force.
The Chief Minister added that Lalit Upadhyay was given the appointment letter as Deputy Superintendent of Police and Vijay Yadav as Deputy Tehsildar recently.
Divya Kakran was also presented with an appointment letter as Deputy Tehsildar during the ceremony.
CM Yogi mentioned that out of the 489 candidates, there are 304 males and 185 females. He added that among the participants at the national level, 51 have won gold medals, 41 have won silver and 61 have won bronze medals. The international participants include one gold medalist, three silver medalists, and seven bronze medalists.
Chief Minister Yogi Adityanath stated that out of the selected candidates, 371 athletes from Uttar Pradesh hold the highest number of positions. Additionally, there are 39 athletes from Haryana, 13 each from Uttarakhand and Delhi, 12 from Madhya Pradesh, 11 from Punjab, 7 from Rajasthan, and 2 each from Gujarat, Odisha, Delhi, Bihar, and Karnataka. One athlete each from Tripura, Andhra Pradesh, and Chhattisgarh have also secured their place.
He mentioned that under the schemes to encourage sports in the state, Olympic medalists are being awarded a cash prize of Rs 6 crore for gold, Rs 4 crore for silver, and Rs 2 crore for bronze. The team event winners in the Olympic Games will receive Rs 3 crore for gold, Rs 2 crore for silver, and Rs 1 crore for bronze. In the Asian Games, gold medalists will be awarded Rs three crore, silver medalists will receive Rs 1.5 crore, and bronze medalists will get Rs 75 lakh.
Furthermore, in Commonwealth Games and World Cup competitions, gold medalists will be given Rs 1.5 crore whereas silver and bronze medallists will receive Rs 75 lakh and Rs 50 lakh respectively. Moreover, athletes participating in the Olympic Games will receive Rs 10 lakh, and those participating in the Commonwealth Games and Asian Games will get Rs 5 lakh.
Deputy CM Brijesh Pathak, Sports Minister Girish Chandra Yadav, Additional Chief Secretary Sports Navneet Sehgal, DGP Vijay Kumar, and DIG Special Prashant Kumar were present at the event. (ANI)
Read More: http://13.232.95.176/