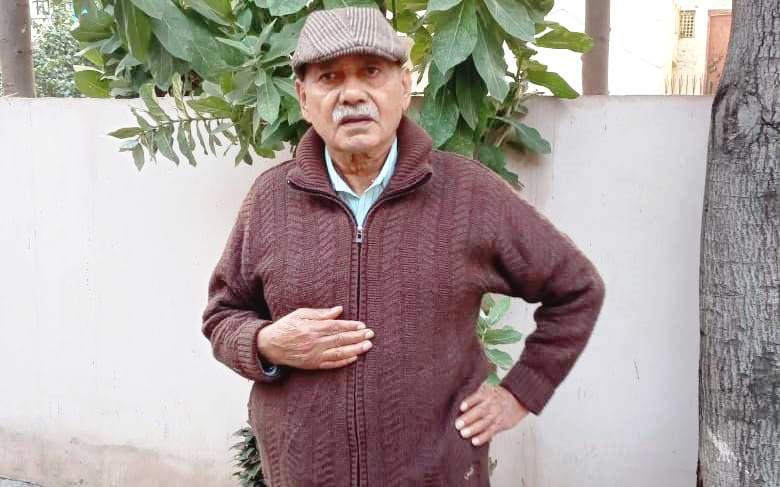 LOK ISSUES
LOK ISSUES
'Many UP Farmers Didn't Join Protest Due To Crop Pattern'
Ram Swaroop Singh, founder member of the Consortium of Indian Farmers Association, explains where the Centre erred on Farm Laws, and why farmers from states other than Punjab-Haryana are not protesting
I must say that the Union government hasn't done a good job either in drafting the three farm bills, which they claim are beneficial to farmers, or in communicating the provisions under these laws to the farming community. The government didn't take farmers into confidence before pushing these laws, particularly in a democracy.
This year has been uncharacteristically tough on everyone because of the raging pandemic and people are more worried about their future than usual. It is in times like these that we need a compassionate government even more. Mujhe lagta hai ye government logon ya kisano ki parwah nahi karti (I believe the current government has little concern for the poor or the hand that tills the land).
The farmer grows more food than is required for his own family. Yet, over the decades, his income has remained stagnant. He is the least paid among all the sectors for his services. Surely, agriculture sector needs a complete overhaul, but in favour of the farmers, not in favour of corporates.
Several people have pointed that only Punjab-Haryana farmers are protesting. True, the ongoing protests around Delhi-NCR are predominantly by farmers from Punjab and Haryana, then say from states like Uttar Pradesh or Bihar. But there are various reasons behind it.
First, the pattern of agriculture is different in separate states in India. UP farmers grow less crops (in quantity) even though the variety of crops may be more. Besides, it's the time of reaping of crops grown in UP (like sugarcane), while the Punjab-Haryana farmers are already done with the harvesting and have some time on their hands before the next sowing season begins.
Second, the Centre has so far been procuring wheat and paddy crops mainly from Punjab-Haryana for Public Distribution Systems and thus a stable and consistent MSP in place benefits them more than farmers from other states. Farmers from other states don't have such ready markets. Farmers in UP also have small land holdings in comparison to their counterparts in Punjab or Haryana. In addition to this, farmers in UP are also less aware of the happenings around them.
Yet another reason is that unlike in Punjab-Haryana where the joint family system still persists, there is division of land in UP into small parts which aren't very beneficial, as very little grain crop can be grown in that land area. The Uttar Pradesh Imposition of Ceiling of Land Holding Act, 1960 doesn't allow a person to hold more than 12.5 acres of agricultural land. Thus farming remains a poor man's vocation.
Our (Consortium of Indian Farmers) Association has been active for the past 10 years. We have been demanding that the MS Swaminathan Commission Report needs to be implemented as soon and as honestly as possible if we are to alleviate the rural distress.
I have worked closely with farmers with guidance from my late father-in-law Chaudhary Chandrapal Singh, a farmer leader and minister in the state government. In my view, the government does not listen to the parties concerned. It is a statesman virtue to communicate well with the public. I wish the Centre could take a leaf out of Jagan Reddy, the chief minister of Andhra Pradesh, who attentively listens to all policy recommendations and takes decisions in a composed manner by taking the concerned into confidence.