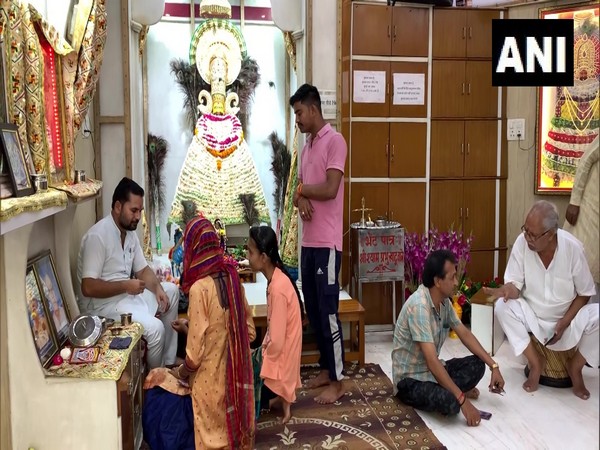 LM NEWS 24
LM NEWS 24
UP's Khatu Shyam Temple Comes Up With Dress Code For Devotees
The Khatu Shyam temple in Uttar Pradesh's Hapur has come up with a dress code for its devotees. In an order issued by the temple committee, devotees have been requested to wear 'decent' clothes to the temple.
"It is a humble request to all women and men to wear decent clothes to the temple. Please have darshan from outside when you come wearing short clothes, half pants, Bermuda, mini skirt, night suit, torn jeans, etc. Please cooperate," the order mentioned.
The Khatu Shyam temple's decree came weeks after three major temples under Mahanirvani Akhara in Uttarakhand came up with a dress code for their devotees. The temples include Daksh Prajapati Temple at Kankhal in Haridwar, Neelkanth Mahadev Temple in Pauri district and Tapkeshwar Mahadev Temple in Dehradun.
Earlier in June, Shrimahant Ravindra Puri, Secretary of Mahanirvani Akhara and President of Akhil Bhartiya Akhara Parishad told ANI that women and girls cannot wear short clothes and enter the three temples that come under Mahanirvani Akhara.
"Women and girls cannot enter these three temples wearing short clothes. These three temples come under Mahanirvani Akhara," Puri had said.
He further said that the Akhara has appealed to the devotees visiting the temple that the temple is a place for introspection and not for entertainment.
"On behalf of Mahanirvani Akhara, an appeal has been made to women and girls that if they are coming for temple worship, then they should wear clothes according to Indian tradition. Only then they will get entry into the temple", he added.
Shrimant Ravindra Puri had appealed to women as well as their family members to come to the temples only with at least 80 per cent of their body covered. (ANI)
Read More: http://13.232.95.176/