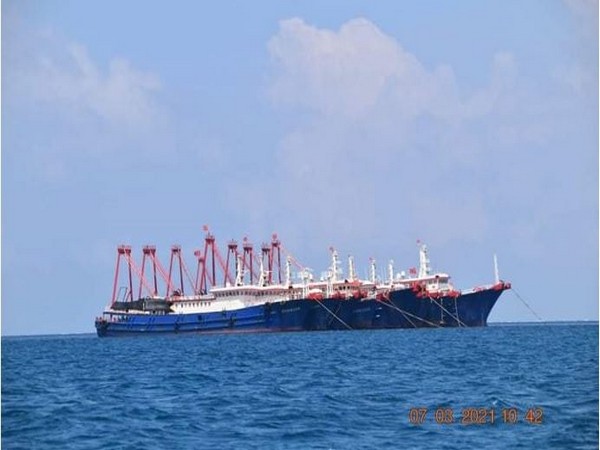 LM NEWS 24
LM NEWS 24
US Calls On China To Stop Provocative Acts In South China Sea
The United States called upon China to stop the provocative and unsafe conduct in the South China Sea, the State Department said in the statement.
In a statement, the State Department said, "We call upon Beijing to desist from its provocative and unsafe conduct. The United States continues to track and monitor these interactions closely."
This statement came after the Philippines accused China's coast guard of "aggressive tactics" on Friday following an incident during a Philippine coast guard patrol close to the Philippines-held Second Thomas Shoal, a flashpoint for previous altercations located 105 nautical miles (195 km) off its coast, Reuters reported.
In February, the Philippines said a Chinese ship had directed a "military-grade laser" at one of its resupply vessels.
The Chinese Foreign Ministry Spokesperson Mao Ning said that Philippine vessels had intruded into Chinese waters and made deliberate provocative moves.
"On April 23, two Philippine Coast Guard vessels intruded into the waters of the Ren'ai Reef without Chinese permission. One of them made deliberate provocative moves by closing in on a Chinese Coast Guard vessel. In accordance with the law, the Chinese Coast Guard vessel upheld China's territorial sovereignty and maritime order by making timely manoeuvres to dodge the dangerously approaching Philippine vessel and avoid a collision. The Chinese side's manoeuvres were professional and restrained," Ning replied to a media query.
The State Department said that the US stands with the Philippines in the face of the People's Republic of China (PRC) Coast Guard's continued infringement upon freedom of navigation in the South China Sea.
"Imagery and video recently published in the media is a stark reminder of PRC harassment and intimidation of Philippine vessels as they undertake routine patrols within their exclusive economic zone," the state department said in the statement.
"The United States stands with our Philippine allies in upholding the rules-based international maritime order and reaffirms that an armed attack in the Pacific, which includes the South China Sea, on Philippine armed forces, public vessels, or aircraft, including those of the Coast Guard, would invoke U.S. mutual defence commitments under Article IV of the 1951 U.S. Philippines Mutual Defense Treaty," it added. (ANI)
Read More: http://13.232.95.176/