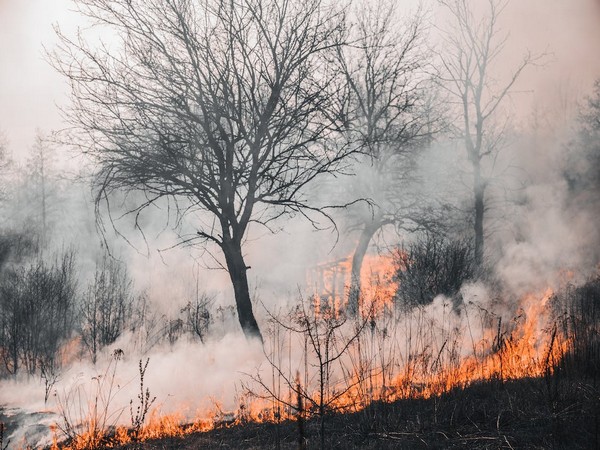 LM NEWS 24
LM NEWS 24
US: Death Toll In Hawaii Wildfire Climbs To 53
At least 53 people have now been killed by the Lahaina fire as the firefighting efforts continue in Hawaii, CNN reported citing Maui County's statement.
Maui County in the statement said, "As firefighting efforts continue, 17 additional fatalities have been confirmed today amid the active Lahaina fire. This brings the death toll to 53 people."
More than 14,000 people have been shifted from the island of Maui on Wednesday (local time) amid raging wildfires. Hawai'i Tourism Authority in a news release said that an additional 14,500 people are expected to be moved off by the end of Thursday, according to CNN.
The people who have been moved from Maui have been sent to other places in Hawai'i to finish their vacation or were sent back home, CNN reported citing the release.
The wildfire that devastated the Lahaina area of Maui is now 80 per cent contained, the county said on Thursday (local time), according to CNN. According to PowerOutage.US, Lahaina remains without electricity with around 11,000 people in Maui without power.
State and county crews continue to make efforts to clear roads. However, entry into Lahaina remains restricted, CNN reported. The Pulehu fire in Kihei is 70 per cent contained and firefighters are still determining the containment of the Upcountry fire in the centre of the island, where state forestry workers are making efforts on the northern slopes of Haleakala.
On Thursday, US President Joe Biden on Thursday declared Hawaii wildfires a "major disaster" and ordered federal aid to supplement state and local recovery efforts in the areas impacted by the wildfires since August 8. Biden's action makes federal funding available to impacted people in Maui County.
A White House statement said, "Today, President Joseph R. Biden, Jr. declared that a major disaster exists in the State of Hawaii and ordered Federal aid to supplement state and local recovery efforts in the areas affected by wildfires beginning on August 8, 2023, and continuing."
The assistance announced by Biden includes grants for temporary housing and home repairs, low-cost loans to cover uninsured property losses and other programs to help people and business owners recover from the effects of the disaster, according to the White House statement.
Federal funding is available to state and eligible local governments and certain private non-profit organizations on a cost-sharing basis for debris removal and emergency protective measures in Maui County and assistance for emergency protective measures for Hawaii County. Maona N Ngwira of FEMA has been appointed to coordinate Federal recovery operations in the affected areas, according to the White House statement. (ANI)
Read More: http://13.232.95.176/