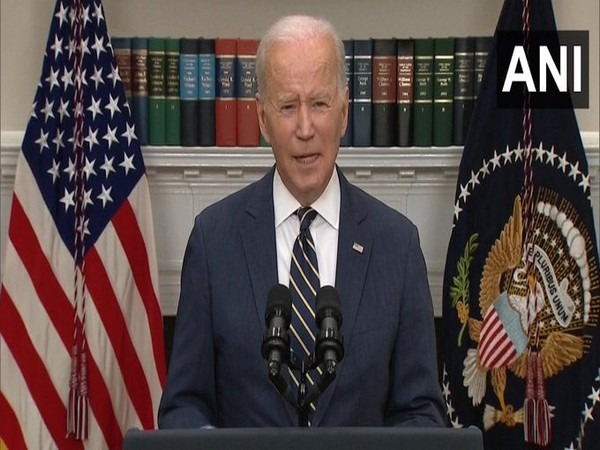 LM NEWS 24
LM NEWS 24
US Military Assistance Over $ 3.75 BN For Ukraine, European Allies
The United States on Friday announced military assistance worth over USD 3.75 billion for Ukraine, European allies, and partners, US Secretary of State Antony Blinken announced in a statement.
In the statement, Antony Blinken said, "This assistance includes a $2.85 billion drawdown from stocks of the Department of Defense to be provided immediately to Ukraine and $225 million in Foreign Military Financing to build the long-term capacity and support modernization of Ukraine's military."
He further added, "It also includes $682 million in Foreign Military Financing for European partners and allies to help incentivize and backfill donations of military equipment to Ukraine."
Notably, the US has been providing military and humanitarian assistance to Ukraine ever since Moscow began its offensive on February 24, 2022.
Meanwhile, the US Department of Defence noted, "The Presidential Drawdown is the twenty-ninth such drawdown of equipment from DoD inventories for Ukraine that the Biden Administration has authorized since August 2021."
The US has committed more than USD 24.9 billion in military assistance to Ukraine since the beginning of the Biden Administration.
The security assistance announced for Ukraine includes 50 Bradley infantry fighting vehicles with 500 TOW anti-tank missiles and 250,000 rounds of 25mm ammunition.
In addition, the military assistance announced by the US includes 100 M113 Armored Personnel Carriers, 55 Mine Resistant Ambush Protected Vehicles (MRAPs), and 138 High Mobility Multipurpose Wheeled Vehicles (HMMWVs).
Furthermore, the military assistance includes 18 155mm self-propelled Howitzers and 18 ammunition support vehicles, 70,000 155mm artillery rounds and 500 precision-guided 155mm artillery rounds, 1,200 155mm rounds of Remote Anti-Armor Mine (RAAM) Systems, 36 105mm towed Howitzers and 95,000 105mm artillery rounds, according to US Department of Defence press release.
Apart from this, the defense aid includes 10,000 120mm mortar rounds, additional ammunition for High Mobility Artillery Rocket Systems (HIMARS), RIM-7 missiles for air defense, 4,000 Zuni aircraft rockets, approximately 2,000 anti-armor rockets, sniper rifles, machine guns, and ammunition for grenade launchers and small arms, claymore anti-personnel munitions, night vision devices and optics, spare parts and other field equipment.
On January 5, US President Joe Biden said that his Russian counterpart Vladimir Putin is "trying to find some oxygen" with the ceasefire order in the ongoing conflict with Ukraine.
He expressed skepticism about the ceasefire ordered by Putin in Ukraine for Orthodox Christmas services.
Biden's statement comes after Vladimir Putin directed the Russian Defence Sergey Shoigu to order a ceasefire in Ukraine from January 6 to January 7. Putin said that the decision was taken after Patriarch Kirill called for a temporary ceasefire in Ukraine, according to the statement released by Kremlin on its website.
"I'm reluctant to respond (to) anything Putin says. I found it interesting. He was ready to bomb hospitals and nurseries and churches on the 25th and New Year's," CNN quoted US President Joe Biden as saying.
"I mean, I think he's trying to find some oxygen," he added. (ANI)
Read more: http://13.232.95.176/