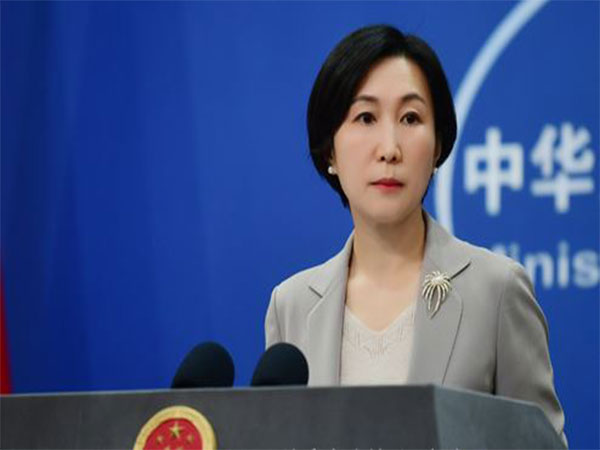 LM NEWS 24
LM NEWS 24
US Must Show Sincerity To Help Sri Lanka: Chinese FM
After US Under Secretary of State for Political Affairs Victoria Nuland during her visit to Sri Lanka said that the terms extended by China to Colombo for IMF debt relief are not enough, the Chinese Foreign Ministry has now retaliated saying that rather than commenting upon Beijing's ties with Sri Lanka, US must show some sincerity and actually do something for the island nation.
In a regular press conference on Thursday, the Chinese Foreign Ministry Spokesperson Mao Ning said, "What was said by the US side does not reflect the truth. The Export-Import Bank of China has already provided Sri Lanka with a letter to express support for its debt sustainability. Sri Lanka has responded positively and thanked China for that."
The Chinese spokesperson warned Washington to stop jabbing fingers at China's close cooperation with Sri Lanka and stated that US should also help Sri Lanka overcome difficulties.
"As a friendly neighbour and true friend, China has been closely following the difficulties and challenges facing Sri Lanka and providing assistance for its economic and social development to the best of our capabilities. As to Sri Lanka's debt to the Chinese side, China supports relevant financial institutions in having consultations with Sri Lanka to seek a proper settlement. China stands ready to work with relevant countries and international financial institutions and continue to play a positive role in helping Sri Lanka navigate the situation, easing its debt burden and helping it achieve sustainable development," Mao Ning said in the regular press conference.
China's offer to Sri Lanka of a two-year moratorium on its debt is not adequate to clear the way for the International Monetary Fund (IMF) to allow a funding program, Daily Mirror reported citing diplomatic sources.
Citing sources, the news report said that the IMF needs more assurances from China to secure IMF board approval for the bailout package for Sri Lanka. Earlier, China's Foreign Ministry said that the Export-import Bank of China (EXIM) has extended debt to Sri Lanka.
In the early weeks of January, the Chinese Embassy in Sri Lanka slammed the US after an American diplomat called China a 'spoiler' to Sri Lanka's negotiations with the International Monetary Fund (IMF) in a recent interview.
Notably, Julie Chung, the US Ambassador to China took a jibe at Beijing in an interview with UK-based television network, BBC Newsnight and said that the US is hopeful that China would not delay extending support for Sri Lanka's debt restructuring process, as the island nation does not have time to delay, Colombo Gazette reported.
"For the sake of the Sri Lankan people, we certainly hope China is not a spoiler as they proceed to attain this IMF agreement," Chung had said further.
In a press release on Tuesday, the Chinese Embassy in Sri Lanka retaliated at Chung's remarks and called them as "baseless accusing and lecturing." It further lashed the US envoy for putting the blame on China for being the "spoiler" to Sri Lanka's negotiations with the International Monetary Fund (IMF).
Instead of sowing discord between Sri Lanka and China, China questioned in its release why the US did not take decisive action in the IMF for a more comfortable solution for Sri Lanka. (ANI)
Read more: http://13.232.95.176/