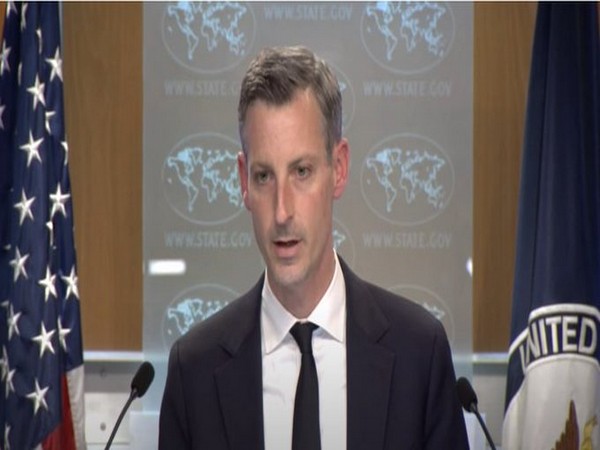 LM NEWS 24
LM NEWS 24
US Raises Concern Over North Korea's 7th Nuclear Test
The US on Monday (local time) raised concern over a possible 7th nuclear test by North Korea, urging the international community to take concerted action in response to such a destabilising event.
In his final address to media briefing as the spokesperson of the US State Department, spokesperson Ned Price said, "DPRK has finalized all of the steps it would need to take to conduct what would be its 7th nuclear test. A 7th nuclear test would be a dangerous provocation that would itself constitute a significant threat to peace and security in the region."
Indian American Vedanta Patel will soon step in as the interim spokesperson of the US State Department, as Ned Price is going to step down.
North Korean leader Kim Jong Un's assertion on September 8 that his country will never abandon its nuclear weapons and the growing speculations that it is preparing for its seventh nuclear explosion has raised many questions in South Korea and its "Security Treaty partner" United States.
Kim has now made his "rubber-stamp parliament" pass a new law that spells out conditions where North Korea would be inclined to use its nuclear weapons.
The law requires North Korea's military to "automatically" execute nuclear strikes against enemy forces, including their "starting point of provocation and the command," if Pyongyang's leadership comes under attack.
The new law also says that North Korea could use nukes to prevent an unspecified "catastrophic crisis" for its government and people. In other words, Pyongyang will not hesitate to use its nuclear weapons when threatened proactively.
Kim was referring to the region of the United States and its allies. His latest comments underscored the growing animosity in the area as he accelerates the expansion of his nuclear weapons and missiles program.
"The entire world would need to respond in a case like that. Countries on the Security Council, especially the Permanent Five, we would hope to see, concerted action in response to such a destabilising event," urged US State Department Spokesperson Ned Price.
Predictably, Kim's assertion has invited global reactions and concerns, mainly from South Korea, the United States, and Japan. These three countries are most affected if and when North Korea fires missiles and conducts nuclear tests.
Meanwhile, North Korea fired two "strategic cruise missiles" from a submarine in waters off its east coast over the weekend in an apparent protest over a regular South Korea-US combined military exercise to begin this week, state media said on Monday, reported Yonhap News Agency.
The missiles were fired from 8.24 Yongung in waters off Kyongpho Bay in the East Sea in an underwater launching drill held at dawn Sunday, according to the official Korean Central News Agency (KCNA).
The latest launch came on the eve of the allies' major Freedom Shield exercise, which kicks off Monday. The North has decried the exercise as "preparations for a war of aggression" against it.
Washington and Seoul are scheduled to kick off the Freedom Shield (FS) exercise Monday for an 11-day run, along with a large-scale field manoeuvre, called the Warrior Shield. (ANI)
Read More Article: http://13.232.95.176/