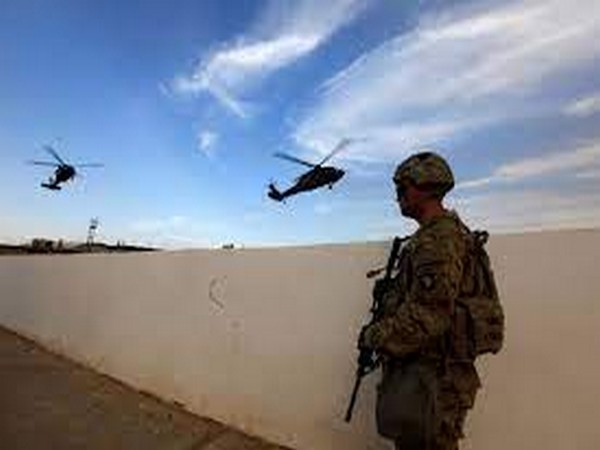 LM NEWS 24
LM NEWS 24
US Says Its Military Targeted In Iraq, Syria
After the October 7 attack by Iranian-backed Hamas forces on Israel, the US military has blamed other Iranian-backed proxy groups for near-daily attacks against its forces in Iraq and Syria.
US forces in Iraq and Syria have been attacked with drones or rockets at least 27 times in recent days, a Pentagon spokesman said on Tuesday (local time) as cited by a Voice of America report.
US personnel believe that retaliatory action is required before more powerful weaponry is used against the US military.
The US military has responded with precision strikes against facilities in Syria tied to Iran's Islamic Revolutionary Guards Corps and affiliated groups, but the attacks against American personnel, while largely unsuccessful, have not stopped, according to Voice of America.
After nearly 30 days of continuous attacks on American military vessels, American Secretary of Defence, Lloyd Austin has warned, "If this does not stop, then we will respond."
Senior Republic Senator, Marco Antonio Rubio expressed concerns that responses to attacks on the US military have not been strong enough. Rubio believes, "If we do not have a credible deterrence with Iranians, these attacks are going to escalate".
Rubio speaking in a video posted on the Voice of America website claimed that Iranian-back proxy fighters will, "involve weaponry of increasing sophistication and lethality."
With Israel intensifying its retaliatory assault on Hamas targets in Gaza, the US Secretary of State Antony Blinken is set to travel to Israel and Jordan on Friday.
The Secretary will meet with Prime Minister Netanyahu and other leaders of the Israeli government to "receive an update on their military objectives," Voice of America reported.
15 Israeli soldiers have so far been killed so far during their ground operation of Gaza. The 15 deaths, mostly of infantry soldiers, were the first casualties inside Gaza publicly confirmed by Israel's military since it launched a ground invasion on Friday.
The IDF confirmed the death in battle of two additional fallen soldiers, Times of Israel reported.
Israeli Defence Minister Yoav Gallant said that the IDF is making immense achievements in its ground operation in the Gaza Strip, "I am impressed by the activities of our forces," he said in comments during an assessment held near the Gaza border.
"This is a determined, decisive action. There is strong cooperation between ground and air forces," the Times of Israel cited Gallant.
Meanwhile, Secretary of State Antony Blinken and Defence Secretary Lloyd Austin on testified on US President's Biden's USD 106 billion emergency aid request that would provide military and humanitarian assistance to Israel and Ukraine.
The two secretaries testified before the Senate Appropriations Committee on Tuesday seeking USD 68.3 billion in supplemental funds.
Blinken said in his testimony that he believed the aid would show "enduring support" for the countries. Of the USD106 billion, USD 3.7 billion would be dedicated to Israel's "security needs," including bolstering "air and missile defence systems."
In total, USD14 billion would be directed to Israel. Another USD50 billion of the funding "will replenish US military stocks, strengthen our domestic defence industrial base, and will be spent through American businesses," Blinken told the Senate Committee. (ANI)
For more details visit https://lokmarg.com/