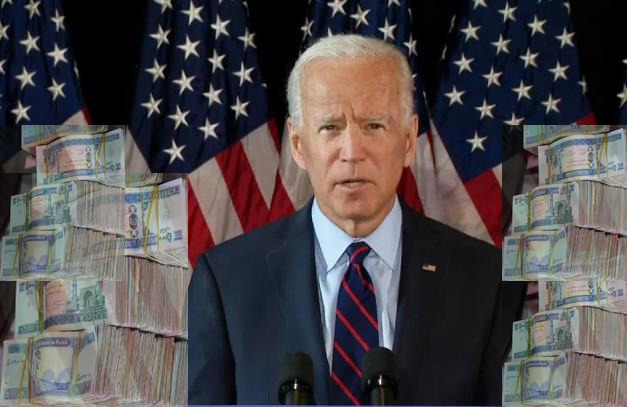 LM NEWS 24
LM NEWS 24
US Will Act To Protect Sovereignty If Threatened By China: Biden
US President Joe Biden on Tuesday (local time) highlighted the "serious challenges" America faces "across the world" and warned China that Washington "will act to protect sovereignty if threatened" by Beijing.
Biden while delivering his first major speech to a divided Congress after Republicans took control of the House of Representatives, said, "If China threatens our sovereignty, we will act to protect our country. Let's be clear, winning the competition with China should unite all of us. We face serious challenges across the world. In the past two years, democracies have become stronger, not weaker."
The US President said that when he took over the charge of office, the story was about how China was increasing its power and America was falling in the world.
"Not anymore. I've made clear with President Xi that we seek competition, not conflict," said Biden in his second State of the Union address at the US Capitol.
He said that the US is in the strongest position in decades to compete with China or anyone else in the world.
"I will make no apologies that we are investing to make America strong. Investing in American innovation, in industries that will define the future, and that China's government is intent on dominating. Investing in our alliances and working with our allies to protect our advanced technologies so they're not used against us.
Modernizing our military to safeguard stability and deter aggression," said Biden.
Biden further stated that he is committed to working with China where it can advance American interests and benefit the world.
The US President also reiterated that "winning the competition with China should unite all of us," referring to Republicans working with him, decrying "fighting for the sake of fighting" in Washington.
"Republican friends, we could work together," he said.
"We're often told that Democrats or Republicans can't work together. But over the past two years, we proved the cynics and naysayers wrong," he said, pointing to several laws passed with bipartisan support.
Notably, the relations between US and China deteriorated after a Chinese spy balloon was spotted over American airspace.
China has rejected Washington's request for a telephone call between US Defence Secretary Lloyd Austin and his Beijing counterpart Wei Fenghe, The New York Times reported citing Pentagon. The request was made on Saturday soon after a US fighter aircraft shot down a suspected Chinese spy balloon off the coast of South Carolina.
The Pentagon Press Secretary Brigadier General Patrick S Ryder in an emailed statement said that Washington believes in the importance of maintaining communication between the US and China. He said that China has "declined" US' request to arrange call between Lloyd Austin and Wei Fenghe.
Moreover, US Secretary of State Antony Blinken postponed a trip to Beijing that was due to take place last weekend after the balloon was spotted in the American skies. The Chinese balloon was first spotted over Montana, then it traversed the country before it was shot down by US fighter aircraft. (ANI)
Read More:http://13.232.95.176/