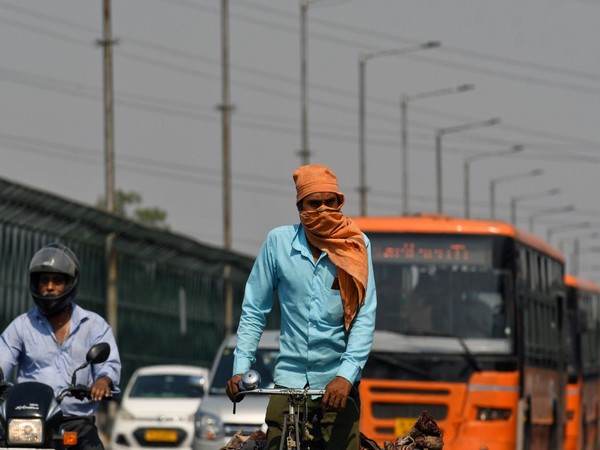 LM NEWS 24
LM NEWS 24
States Told To Be Prepared For A Hotter Summer In 2023
Cabinet Secretary Rajiv Gauba on Tuesday directed all the States and the Union Territories (UTs) to be adequately prepared to meet the associated challenges noting expectations of hotter than normal summer in 2023.
Gauba's direction came while chairing a meeting to review preparedness for the ensuing summer and mitigation measures.
Cabinet Secretary noted that "since a hotter than normal summer is expected in 2023, States and UTs need to be adequately prepared to meet the associated challenges."
Gauba, however, noted that Central Ministries and Departments have been closely engaging with the States and UTs to ensure optimal preparedness levels and for implementing timely mitigation measures.
He requested Chief Secretaries to review the preparedness for a likely heat wave with the relevant Departmental Secretaries and the District Collectors.
Gauba asked that advisories issued by the Ministry of Health and Family Welfare (MoHFW) and National Disaster Management Authority (NDMA) may be translated into regional languages and disseminated widely.
The Cabinet Secretary further stressed the importance of basic preparations such as repair of hand pumps, fire audit, and mock drills, and assured the states that Central agencies will continue to closely coordinate with them and will continue to be available for necessary assistance.
Secretaries of relevant Central Ministries, Departments, and Chief Secretaries of states and UTs nation prone to heat wave conditions were present.
India Meteorological Department (IMD) made a presentation on the global weather phenomena and the temperature outlook for the period from March to May 2023.
A forecast for the second fortnight of March 2023 was also provided.
In its temperature outlook for the period of March to May 2023, IMD informed that above-normal maximum temperatures are likely over most parts of North-East, East, and Central India, and some parts of North-West India.
IMD also informed that minimum temperatures are more likely to be above normal over most parts of the country except South Peninsular India, where normal to below normal temperatures are likely.
IMD further informed that no significant heat waves are expected during the remainder of March 2023. However, temperatures could be 2-30 C above normal in some parts of Indo-Gangetic Plains and Eastern India during the last week of March.
Secretary, Department of Agriculture and Farmers' Welfare (DoA&FW) informed that the Rabi crop condition is normal as on date and the production of wheat is expected to be about 112.18 Metric Tonne, the highest ever.
He further informed that DoA&FW has constituted an Expert Committee headed by Agriculture Commissioner to monitor and mitigate terminal heat stress in Wheat. Further, the Crop Weather Watch Group (CWWG), an inter-Ministerial Committee reviews the crop situation every week.
Secretary, Ministry of Health and Family Welfare (MoHFW) informed that the National Action Plan on Heat-Related Illness (NAP-HRI) released by MoHFW in July 2021 outlines the challenges posed by the heat wave, heat-related illnesses and their management from primary to tertiary level.
He advised the states to review health facility preparedness in terms of essential medicines, intravenous fluids, ice packs, ORS, and drinking water. He also stressed the importance of timely dissemination of essential IEC/ awareness material, also to be translated to regional languages.
Director General (Forests) Ministry of Environment, Forests and Climate Change (MoEF&CC) outlined the action plan and preparedness for forest fire management.
These included the creation of fire lines and water harvesting structures, control burning, and engagement of fire watchers in high fire-prone areas by State Forest Departments. He also informed that the Forest Survey of India (FSI) has developed a Forest Fire Forecasting System portal named VAN AGNI, which provides pre-fire and real-time forest fire alerts.
Home Secretary outlined the efforts made by MHA and NDMA and informed that the National Guidelines for Preparation of Action Plan for Prevention and Management of Heat Waves was issued in 2016 and revised in 2017 and 2019. States have been advised to prepare and implement Heat Action Plans (HAPs) at all levels.
"Further, awareness programmes would be aired on Doordarshan and All India Radio in March, April, and May 2023. NDMA will also be leading a community sensitization effort through all Social Media platforms," Bhalla informed in the meeting.
Secretary, Ministry of Power emphasised the need to complete all maintenance activities in power plants by March 2023. He also requested states of Punjab and Rajasthan to augment the production of coal by captive power plants.
Secretaries in the Departments of Drinking Water and Sanitation, Water Resources, River Development and Ganga Rejuvenation, and Animal Husbandry and Dairying outlined the suggested measures related to drinking water, irrigation, and fodder. (ANI)
Read More Article: http://13.232.95.176/