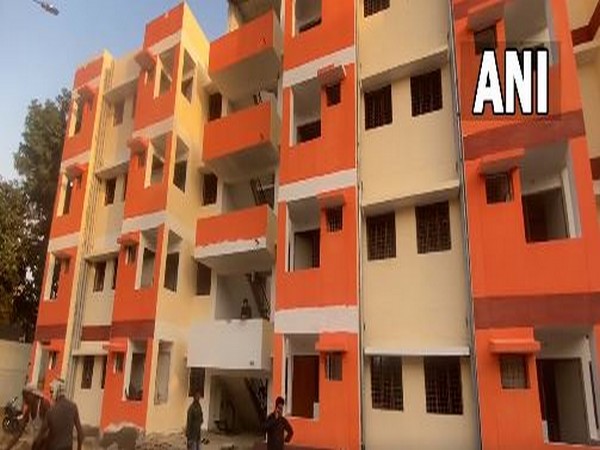 LM NEWS 24
LM NEWS 24
Uttar Pradesh: Flats Built On Mafia Land Allotted To Poor
As many as 76 flats built for the poor, on land confiscated from slain gangster-turned-politician Atiq Ahmed in Uttar Pradesh's Prayagraj were allotted through a lottery on Friday.
"The lottery was drawn for allotment in the auditorium of Allahabad Medical Association. After verification of 6030 applicants, 1590 were found eligible to participate in the lottery," Arvind Kumar Chauhan Vice Chairman of Prayagraj Development Authority (PDA) said.
Beneficiaries will get a flat built in 41 square meters for only 3 lakh 50 thousand. A flat with two rooms, a kitchen, and toilet facilities costs Rs 6 lakh, officials said.
Uttar Pradesh Chief Minister Yogi Adityanath had on December 26, 2021, laid the foundation stone for this affordable housing project on 1731 square meters of land after it was freed from the possession of Atiq in the Lukerganj area of Prayagraj.
This project has been taken up by the District Urban Development Authorities (DUDA) under Pradhan Mantri Awas Yojana (PMAY), and as many as 76 flats have been built in two blocks, officials said.
Once completed, the flats will be handed over to the poor by CM Yogi, they added.
Atiq Ahmed was accused in the 2005 murder of Bahujan Samaj Party (BSP) MLA Raju Pal and also in the killing of a key witness in that case, Umesh Pal, in February this year.
Atiq Ahmed and his brother Ashraf Ahmed were shot dead by men posing as journalists on April 15 night this year, while they were being taken for a medical examination in Prayagraj. (ANI)
Read More: http://13.232.95.176/