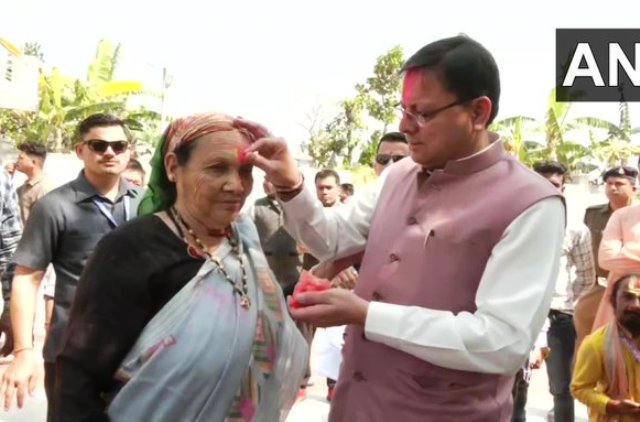 LM NEWS 24
LM NEWS 24
Uttarakhand CM Dhami Dances At Holi Milan Festival
Uttarakhand Chief Minister Pushkar Singh Dhami hosted a grand 'Holi Milan' function at the CM's residence here on Tuesday.
CM Dhami drenched in the merriment of Holi was seen dancing to Pahari songs at the function.
It is not CM Dhami's first pre-Holi bash for this year, earlier on Sunday, CM Dhami celebrated the function with his mother and the local people at his residence in Khatima.
CM Dhami also took to Twitter to post a picture with his mother expressing his love and wrote, "Matri Devo Bhava Today at Nagra Terai, Khatima, applied Holi Tilak to 'Mataji' and seek her blessings. This affectionate blessing of Mother always gives me new energy to serve all the people of Devbhoomi."
The colourful festival of Holi is just a day away with celebrations already beginning in different parts of the country. The market is flooded with colours, sprayers and other decoratives, with PM Modi's 'Atmanibhar Bharat' touch.
As customers go shopping this Holi, they are increasingly rejecting Chinese products and preferring local Made in India products.
In the past, Chinese products primarily were the only options for consumers, which have drastically changed for the better with several local makers making inroads in this segment. (ANI)
Read More:http://13.232.95.176/