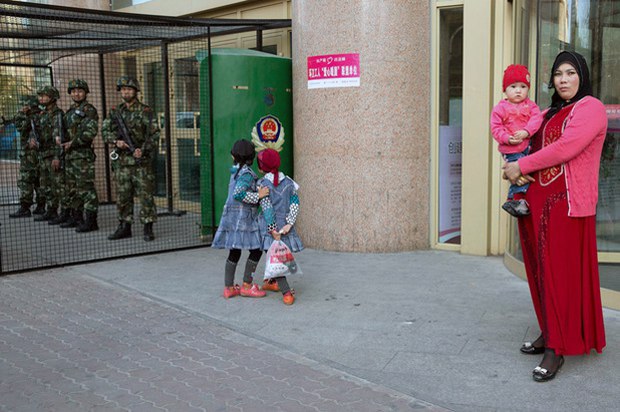 LM NEWS 24
LM NEWS 24
Uyghur Woman In Jail For 20 Yrs For Sending Kids to Religious School
For over two decades, Uyghur woman, Ayshemhan Abdulla, has been serving sentence in jail for sending her three teenage children to a local home-based religious school, Radio Free Asia (RFA) reported.
Abdulla, now 62, thought she was doing what was best for her two daughters and one son by ensuring they received Islamic religious instruction in keeping with their Muslim Uyghur identity in China's far-western Xinjiang Uyghur Autonomous Region.
Uyghur Times recently reported that to completely eradicate Uyghurs, the Chinese authorities are now openly executing Uyghurs but the world is not taking action against China. The author warned that soon the world will face what Uyghurs have been going through.
Abdullah, a resident of Ghulja county, or Yining in Chinese, was sentenced to 21 years in prison in 2017 for sending her children to a house religious school, said a security chief from her village in Qarayaghach township.
"She is serving her prison term in Baykol Women's Prison in Ghulja city. For each child she sent, she received seven years in prison," said the man who declined to be named, RFA reported.
According to the village security chief, the authorities also took Abdulla's children to a camp and held them for more than a year, but later released them.
But Abdulla is not the only one who got entangled in Chinese authorities' dragnet in Xinjiang, where more than 11 million Turkic-speaking, mostly Muslim Uyghurs live, over 60 Uyghurs were arrested and sentenced to harsh prison sentences for sending their children to religious schools though they had done so more than a decade ago, according to the Xinjiang Police Files, a cache of millions of confidential documents hacked from Xinjiang police computers and released in May 2022. Though Abdulla was not on the list, the files indicate that the arrests of innocent people were not legal.
An Uyghur former police officer, who declined to divulge his name, said Abdulla's harsh sentence was likely not the decision of judicial authorities but made by the Chinese Communist Party's political and legal committee.
The former policeman, who now lives in Sweden, said he believes Beijing authorities set their own arrest numbers and told local authorities who should receive harsh punishments.
Even after 26 years of the Ghulja massacre, the situation of Uyghurs has deteriorated to the extent that China is now openly executing Uyghurs, treating them inhumanely by caging them in camps, destroying Mosques, banning Ramadan, snatching away children from their parents, forcing them to rot in orphanages, and many more unspeakable tortures are happening, the author Gulnaz Uighur warned in his article. (ANI)
Read More:http://13.232.95.176/