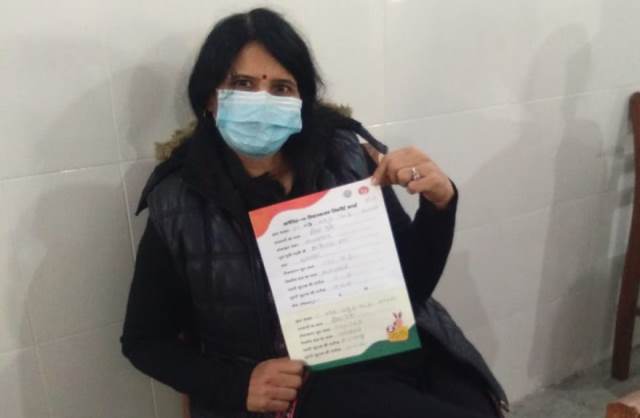 LOK ISSUES
LOK ISSUES
'Vaccine's Only Side-Effect Was Mild Fever Overnight'
Saroj Kumar, 49, a family welfare counsellor and frontline worker amid Covid-19 in Uttar Pradesh, is feeling relieved after receiving the vaccine on the first day of the immunisation drive
I work as family welfare counsellor at a Community Health Centre in Moradabad (Uttar Pradesh) and I can proudly say that healthcare sector workers like us have been the backbone of India's fight against coronavirus. We faced the virus day in and day out without fear, hours on end.
It was therefore a big relief when the government announced that health professionals and other frontline workers would be vaccinated on priority. As a healthcare professional I was among the people to be vaccinated on January 16, the first day of the immunisation drive.
We had been asked to register ourselves a day prior to the vaccination and post-registration, I was told to reach the designated health centre for the serum shot. I reached the centre at 12:30 pm where my temperature and oxygen levels were checked the first thing at the gate. Next, I was given hand sanitisers and waited for my turn.
Once I was administered the vaccine jab, which hardly took a minute, I was kept under observation for around half an hour at the centre. Two girls who were making a note of the entry and exit timings of the vaccine beneficiaries, also checked if any of the vaccinated person showed any discomfort or adverse reaction. We had been told that there could be mild side-effects.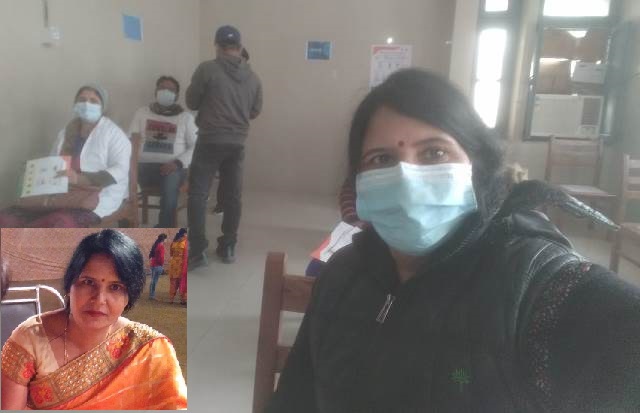 My workplace (the very centre I was vaccinated at) is nearly 60 km from home. On the vaccination day, I took the regular bus and faced no discomfort per se on the way. However, I ran mild fever after reaching home around evening. The fever lasted overnight and in the morning my body temperature returned to normal. I am feeling fit as a fiddle now.
During the pandemic when public transport wasn't available, reaching my workplace was tough. So I had requested to be temporarily allowed to work at a health centre nearer home. The authorities were considerate and I was assigned work at the Chief Medical Office's office closer home.
My new role was to take calls at the Help Centre. Since it was the beginning of the pandemic, we had to field hundreds of calls each day. So, I can tell you there was much anxiety among people and patients about both the pandemic and its prospective treatment or vaccine.
Now, I have been working with Covid-positive patients who are isolating at home. Every morning, a doctor, I visit these patients in our district and administer medicine to them as well as monitor their condition. Covid is contagious, but for most people, not deadly. Yet, people are scared as it has caused so many deaths.
I am glad that people like us will now feel completely free and safe after the twin vaccination shots, since we meet many Covid positive patients every day. I am not scared of the virus, but I do have a family of four to take care of. The vaccination process has brought me a lot of mental relief. Given how successful our polio vaccination programme was in the past, across the length and breadth of our country, I am sure we will win the fight against Covid too.
As Told To Yogmaya Singh