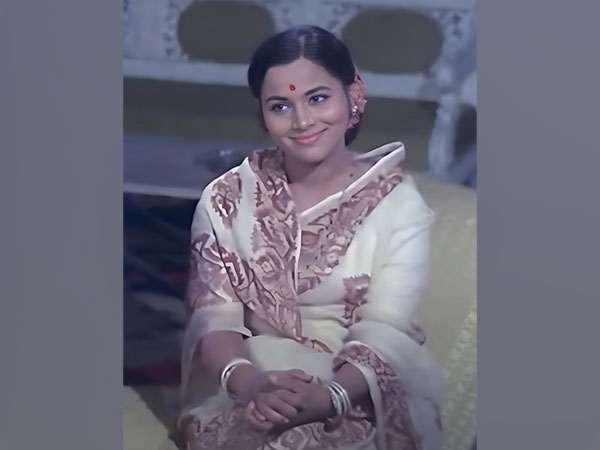 LM NEWS 24
LM NEWS 24
Veteran Actor Seema Deo Passes Away, CM Shinde, Sharad Pawar Lead Tributes
Veteran actor Seema Deo passed away at the age of 81.
She had not been keeping well for the past many days. Her last rites will be performed at Shivaji Park crematorium.
Maharashtra Chief Minister Eknath Shinde condoled the actor's demise and hailed her contribution to both Hindi and regional cinema and television industries.
Taking to his official handle on X, formerly Twitter, the chief minister posted, "Veteran actress Seema Deo, who made a mark in the Marathi and Hindi entertainment worlds with her acting prowess. She was adored by fans of Marathi cinema and played memorable roles in several films that are loved to this day. She passed away at the age of 81. She did remarkable work in Marathi and Hindi cinemas, leaving her fans and admirers in awe. She worked in about 80 Hindi and Marathi movies. Her roles in films like 'Jagachya Pathivar', 'Molkarin, Suvasini', 'Haa Mazha Marg Eklaa', 'Anand', 'Koshish' have been appreciated across generations."
"She won over her fans with her effortless elegance in the roles and the ability to bring her characters to life. With her death, we have lost a towering figure in our film industry. I join the Dev household in mourning the actor," the CM posted in Marathi.
Nationalist Congress Party (NCP) President Sharad Pawar wrote, "Veteran actress Seema Deo passed away today after a brief illness. Her name was especially popular in Marathi and Hindi cinema. She acted in more than 80 Marathi and Hindi films and made a mark in regional cinema with her acting skills. Films like 'Anand', 'Jagachya Pathivar', 'Molkarin', 'Yanda Kartavya Aahe', 'Ya Sukhano Ya', 'Suvasini', and 'Ha Majha Marg Ekala' continue to be popular with the masses. May the soul of the late Seema Dev rest in peace."
Maharashtra Deputy Chief Minister Ajit Pawar also paid his tributes, saying, " The death of veteran actress Seema Deo has brought to an end a golden chapter in Marathi and Hindi cinemas. Today, we lost an actress who ruled the hearts of moviegoers for six decades with her performances on screen. We lost Ramesh Deo in February, last year. Seema Deo's death comes as a crushing loss for her countless fans and Marathi people in general. Seema and Ramesh Deo were the perfect couple, not just in reel but also in real life. May her soul rest in peace."
Deo will also be remembered for her work in 'Miya Bibi Razi', 'Jagachya Pathivar', 'Bhabhi Ki Chudiyan', 'Molkarin', and 'Kora Kagaz', among others. (ANI)
Read More: http://13.232.95.176/