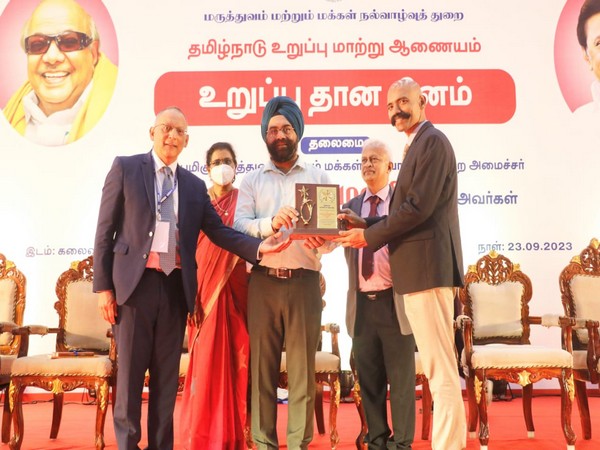 LM NEWS 24
LM NEWS 24
Vigilance Registers Case Against Badal, Three Arrested
The Punjab Vigilance Bureau (VB) has registered a criminal and corruption case against former finance minister and Congress leader Manpreet Singh Badal for using his political pressure and influence to purchase two plots in Model Town phase-1 Bathinda.
Cases have been registered against four other individuals as well. In this case, the Vigilance Bureau has arrested three accused namely Rajiv Kumar (resident of New Shakti Nagar), Amandeep Singh (resident of Lal Singh Basti) and Vikas Arora (resident of Tagore Nagar).
The case was registered on a complaint filed by Saroop Chand Singla, former MLA Bathinda city, against Manpreet Singh Badal and others, a spokesperson of the Vigilance Bureau said.
He informed that during the probe it was found that Manpreet Singh Badal during his tenure as Finance Minister from the year 2018 to 2021 used political pressure and influence to purchase two plots measuring 1560 square yards of land in Model Town phase-1 Bathinda near the TV tower thereby caused a financial loss of lakhs of rupees to the state exchequer, a press release from the Vigilance Bureau of Punjab said.
The spokesperson further informed that during the investigation of complaint number 11/2022, it was found that the former Finance Minister, using his influence, colluded with the officials of Bathinda Development Authority (BDA) and has misled the general public during the bidding of plots in the year 2021, and fake maps were uploaded to prevent the participation of general public in the bidding process.
Apart from this, the plot numbers 725-C (560 square yards) and 726 (1000 square yards) in the map were also shown as commercial instead of residential and the numbers of the plots were not shown on the map on the online e-auction portal, the release said.
In addition to this, the digital signatures of Balwinder Kaur, Administrative Officer, BDA Bathinda were used for the auction of plots without her permission.
During the probe, it has also came to light that the bids of the sole three bidders namely Rajive Kumar, Vikas Arora and Amandeep Singh were made by one person Advocate Sanjiv Kumar from the same IP address and from the same place.
Apart from this, both the plots were purchased by the bidders in 2021 at a lower rate which was fixed during an auction in the year 2018 causing a financial loss of about Rs 65 lakh to the government, the release said.
The former finance minister has purchased both plots through agreements from the bidders known to him before they got allotment letters from BDA Bathinda. It was also found that Manpreet Singh Badal has transferred 25 per cent earnest money in advance to the successful allottees which shows his connivance with the bidders.
He further informed that the VB has been hunting for the arrest of other accused and involvement of other accused would also be probed during the further investigation, the release said. (ANI)
Read More: https://lokmarg.com/