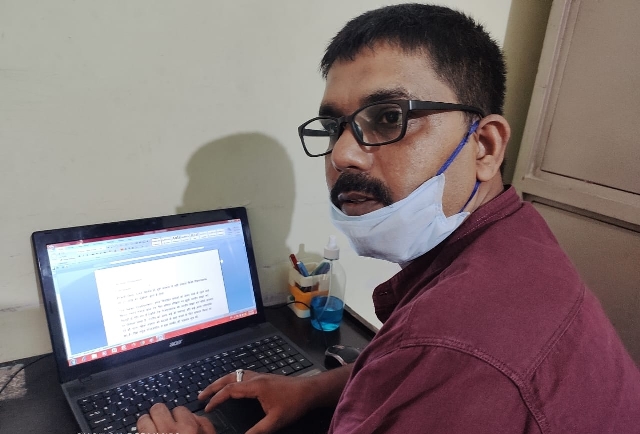 LOK ISSUES
LOK ISSUES
'Virus Killed My Job, Not My Resolve; I Run A Portal Now'
Jai Prakash, 38, a journalist and co-founder cum editor of The News Postmortem recounts how he lost his job but not his nerves, and launched a fake news slayer portal in Hindi
What a game changer Covid-19 has turned out to be! It has turned everyone's life topsy-turvy and very few people are able to keep pace with the ever changing landscape brought on by the pandemic. I have been a journalist for 14 years now, but this year me be the toughest for me professionally. However, I believe when the going gets tough, the tough get going and I managed to turn the situation around in my favour.
For the last four years, I had been working as a reporter cum copy editor for the digital team of Rajasthan Patrika (e- Patrika) when Coronavirus struck and the lockdown was announced. I was covering several districts of Uttar Pradesh such as Moradabad, Rampur, Amroha, Sambhal and Bijnor. Because of lockdown going to field for reporting became limited whereas that was the time when honest reporting was required the most. But the management had decided to cut costs.
It began with salary cut. For March, each member of the editorial staff was paid just ₹15, 000. We used to get additional payment based on our performance every month; that too was withdrawn. I expected the May salary to be similarly cut down but there was worse in store; I was informed that May 31 would be my last working day with e-Patrika. Many other colleagues also lost their jobs. My wife is a teacher with a private school and there was uncertainty looming over the reopening of schools too. There were many an anxious moment at home but when a life partner stands solidly beside you, nothing can keep you down for very long.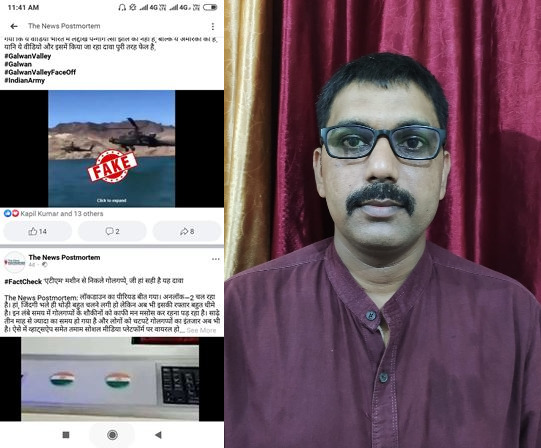 With no means of income, an uncertain future as well as economy, there was a general sense of sadness and pessimism all around. It is at times like these that many people give up while some muster courage from the deepest recesses of their heart. It's not an easy thing to do during lockdown when you are stuck at home and every day brings in more unfavourable news regarding the pandemic.
I had always lamented over the lack of Hindi fact-checkers in these times when alternate or half-truths, even fake news is passed around in the name of journalism. I always wanted to do something about it. In fact, many news channels often fall for fake news first in the race of "breaking news" and late have to eat humble pie. Alt News by Pratik Sinha has done some good work but it isn't primarily in Hindi language. So, I finally took the plunge and decided time was ripe to think about a Hindi portal that busts fake news from both big cities and towns as well as the hinterland (where people are more susceptible to fall for fake news).
The entire month of June was spent in brainstorming and getting a portal ready. We decided to name it The News Postmortem. We tapped social media too and our Facebook page and You Tube Channel went live on July 1. Currently, we are four people working on this from the safety of our own individual homes. We intend to bust fake news especially regarding Coronavirus which is the most important thing right now. Most fact check portals are not able to keep pace with the speed of fake news and our team hopes to quash rumours as soon as they emerge.
We hope to increase the number of our team members to 14 in coming years and surprisingly there are people ready to invest money into our venture. This goes on to show that nothing can tear down people with drive and determination, good communication skills and family support.