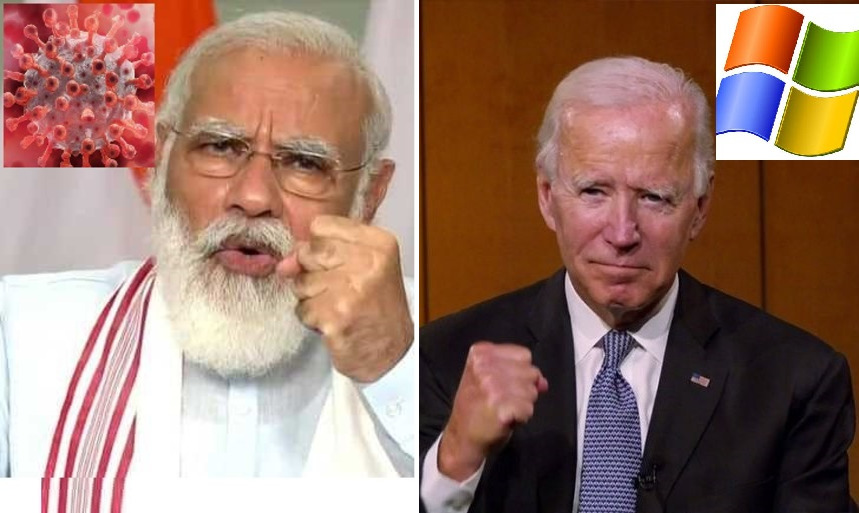 THEBUZZ
THEBUZZ
WEEKLY ROUNDUP: Virus Stripped Of Nationality. Taxing The Untaxable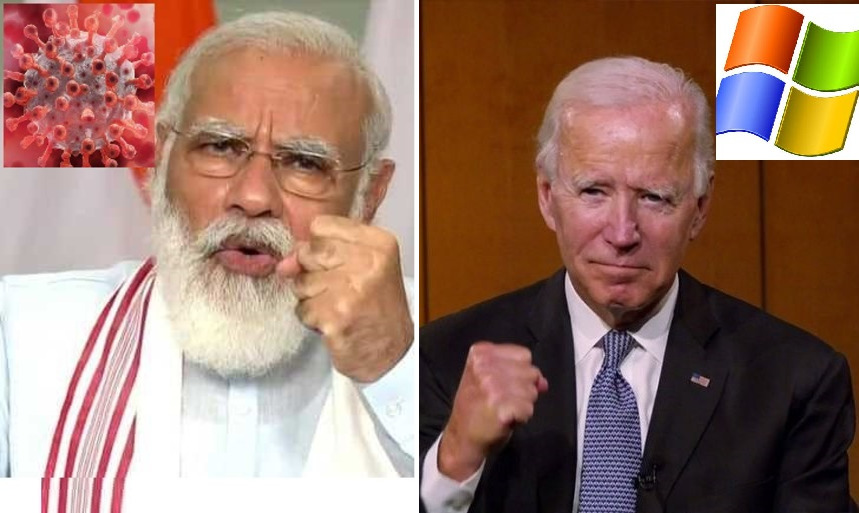 Coronavirus which has been devastating human life has become stateless now. When it first emerged on the scene like a bad zombie plague, every democratic country in American camp was eager to label it China virus. It is thought that the virus first jumped from animals to humans in Wuhan in China.
As people were dying and leaders (Donald Trump) of scientifically most advanced countries such as USA were recommending people drink Domestos ( industrial Toilet cleaner) and others prescribing Cow urine (India), the elite in both countries were quite smugly shouting 'China Virus' as if a virus chooses a nationality.
China of course didn't like its name dragged any further into disrepute by these two democracies and fought back. It was labelled Covid-19. China brought its pandemic under control but Donald Trump thought he was fighting World War III as people were dying like flies in USA. He went into a sort of frenzy and ordered troops into city centres to suppress Black Lives Matter protests instead as a distraction to the virus. The troops largely refused.
Quite early on as people were dying, supply of equipment was also perishing. With hasty backroom deals, USA secured medical equipment and PPE help from China. Trump dropped the name China Virus to 'invisible enemy' or invisible virus in return. China and Wuhan virus lost its nationality and got some long digital name given by WHO.
Americans being Americans, many of them went towards the Pandemic Virus like moths to a light. They refused to wear masks, deliberately held mass gatherings and even hugged each other. Many got Covid, many died and even White House became 'Pandemic House' with mass quarantines.
By the time Trump caught the virus he had learnt to drop the word China Virus and call it the Virus or deadly virus. He survived without swallowing Domex or Domestos as it is known in other countries. Instead he got state of the art treasury breaking medicine. Other Americans flooded hospitals where medical staff also started dying. For some reason, no American variant emerged. Or if it did, the scientists, WHO and anyone depending on USA funding were too scared to declare it in case Trump took their funding too.
An American variant has now been declared with seven sub variants but all with mutation in the same place and having similar effects. With so many million Americans catching Covid, it was obvious a variant would emerge there. However not much has been said about the American variant.
There also emerged the Bolsonaro's Brazil Variant and a South African variant. They have generally been kept within their borders. Brazil and South Africa don't enjoy visa free entry in many countries.
Britain's Prime Minster who also fancied himself as a Churchill fighting the evil viral, badly managed the country's pandemic. He even gave a sort of Churchillian 'on the beaches' speech but without a virus interpreter Coronavirus couldn't make out what he was saying. Or perhaps it did as Boris Johnson, like his soul mate Trump, also landed in hospital with Covid after shaking hands and boasting, 'see no effect'.
Then Covid got the better of him by becoming a variant in UK and beat Britain's ultra-right wing Home Minister Priti Patel's 'no immigrants' rule by acquiring naturalisation without applying. It was called English variant by the world, unhappy post Brexit Europeans and Scotland. It was called Kent variant by class conscious London and rest of England.
The Virus's attempt at getting multiple nationalities finally met its match with PM Modi in India. Modi joined other populists such as Trump, Boris and Bolsonaro in being somewhat macho with the virus but got slapped by an Indian variant. That got Indian Prime Minister hopping mad. What with losing Bengal, and being accused of mismanaging the Covid crises, the alignment of a new variant with his picture was the last straw. Modi the Yogi in his new incarnation, was not a pretty sight. Ministry of External Affairs got into full throttle and worked flat out to push back and deny Covid an Indian nationality.
The Virus's other fault was to get Indian nationality without going through a ton of papers and the stream of Babus who probably felt quite cheated that covid had found a way around their unsmiling faces. Virus meets Babu. There is only one winner in a game with an Indian Babu. Does anyone know an Indian Babu smiling and saying, 'yes sir, how can I serve you'?
With MEA battalions on full frontal attack and supported by the Babu, the WHO blinked, as did many countries around the world. WHO came up with a strategy and stripped the virus of all nationalities. Variants will no longer be called English, American, Brazil or most importantly Indian. They will be called alpha, beta, delta etc etc with a number etc.
That could be the beginning of the end for the virus. An incognito virus with non-descript names such as alpha, beta delta is hardly exciting. Boredom kills many and it might kill the virus.
But, not so quick. Like those horror movies, there is always a resurrection. Many media people and even politicians are saying 'the virus named Delta that was first discovered in India or which mutated in India etc etc'. I wouldn't want to be in Jaishankar's shoes when meeting Modi next.
TAXING THE UNTAXABLES
The ordinary person probably can't get his or her head around figures that seem to have endless zeroes after them. Philanthropist Bill Gates's company, Microsoft, has a subsidiary in Ireland that collects the licensing fee for Microsoft copyright protected software. It earned $350 Billion last year. That is $ 350,000,000,000. The average person will probably pay 20%, 40% or 50% tax depending on their earning. The average corporation in India will pay 25% tax. Ireland should be rich.
Alas not. Ireland got the rent for the building where Microsoft is. It managed to tax the employees. But it didn't get a penny of the $350 Billion.
That's because Microsoft in Ireland has headquarters in Bermuda, a British tax haven! It's a staggering loss of tax revenue. Bill gates wants to help the world, but he doesn't want to pay the taxes that can get the world meet its costs for creating more jobs, looking after the disabled, the unemployed and so on. Its creative philanthropy.
The handful of British tax havens handle nearly 40% of world's wealth between them. Countries have been competing against them and against each other by offering lucratively reduced taxes for corporations to have headquarters in their territory.
President Biden has had enough of this. The USA is losing a lot of tax as are most countries. So a plan has now emerged. All countries will agree to a minimum corporation tax of 15%. They can impose a higher tax if they want.
All corporations will be taxed in the country they operate. So every Microsoft and Amazon product sold in India will be taxed in India irrespective of where Amazon or Microsoft is registered. This will boost the economies of the countries around the world and is considered to be one of the necessary steps to revive the economy after Covid crash.
It remains to be seen what will happen with the tax havens. Most of them like Cayman Islands, British Virgin Islands etc are British off shore territories. Most of them were once pirate islands or hideouts. They have continued that practice. Britain has joined the rest of countries reluctantly to agree to a minimum corporation tax.
Will the untaxable be taxed now? It remains to be seen. While Ashok, working hard pays 20% tax, Microsoft sitting on license fee pays zero tax.